It was instructive this week to see my own weirdness taken to an extreme right in front of me, and it must somehow be the next step in recovering from a silly brain process that still bugs me.
Vague enough for you?
This is a post that examines a problem I have and something I saw that made me realize one of the places my life could have gone if I hadn't decided to examine and repair it. Does its lesson apply to your life?
Let's jump right in and find out.
The Backstory: Short Version
For many years, thunderstorms and the threat of them have made me slightly panicky. They made my stomach hurt and they made me feel sick.
This was probably the result of at least two major storms I've experienced.
When we lived in a Fort Worth apartment, the so-called Mayfest hailstorm in 1995 brought baseball sized hail that broke out most of the windows in our complex and took out the back window of my car.
But… our apartment was one of only two or three with no damaged windows. And by driving my damaged car to a nearby suburb where there hadn't been any hail, I had its window repaired within a couple of days. Dozens of people were injured at Mayfest — an outdoor art festival — when the hail hit and no shelter was available, but I was safely inside my apartment.
Then a few years after we moved to our current home, a violent rotating thunderstorm hit our neighborhood. When I saw a neighbor's shed being blow away in one direction and immediately saw other debris blowing in another direction, I knew we were in for trouble. It was probably wind sheer from a dying thunderstorm or perhaps a half-baked tornado. The house shook violently. Many of the shingles blew off our house and our storage building was pivoted a few feet.
But… by calling dozens of numbers, we had temporary repairs to our roof done quickly and a new roof within a few weeks. And while one neighbor had a hole in the side of his house where a piece of debris blew through, we didn't have anything that dramatic.
Still, I developed a bit of panic related to thunderstorms, a real annoyance for a Texan.
In the last two years or so, however, my silliness around events I can't control has lessened. When a storm hits, I will either survive or I won't. My house will either survive or it won't. The animals, people and (very few) things I care about will either survive or they won't.
The Great Azle Panic
Tuesday night I saw why it was necessary for me to recover from my silliness. The consequences of reacting at an unexamined level rather than from the perspective of an educated, spiritual person with some common sense are enormous.
Our area was on the southern end of a severe weather outbreak Tuesday night, but because I'm better now, I was only somewhat worried in advance and didn't panic while the storm was underway. It got a bit tense, but other than some moderate hail, it was a non-event.
Once it passed, we decided to go to nearby Azle to switch out a library DVD, have a quick dinner and take care of a return at Walmart. But a second storm developed and headed for Azle.
When we left the restaurant, I could see some lowering in the clouds and realized that we should have stayed at home, out of the path of the new storms. Still, the storm clouds were now east of town and since they were moving from west to east and there were no more storms coming (my cheap MetroPCS phone can access radar), we were in the clear. We drove across the highway and tried to go to Walmart.
Azle's storm sirens were now blaring.
The store had lost sight of it's goal of making sales and was no longer conducting business. They had gathered all of the customers who were willing to be herded at the service desk along with all of the employees except a few managers who were — remarkably — standing outside for some reason.
One woman was explaining to someone on her phone that officials were telling everyone to go to Walmart — probably because so many people in that area live in mobile homes and older site-built houses. It's hard to imagine that a large, open building with only a sheet-metal roof is the safest place in town, but I suppose it's possible.
Here's the part that really messed with my brain: There were people yelling into their phones trying to contact loved ones who were somewhere else and teenagers crying like little babies. These good people — some of whom had phones with radar — were so uneducated and so irrational they didn't know they were in absolutely no danger.
Let me make that point again: They were in no danger. By the time the sirens went off, the storms that threatened them were no longer their problem. They had access to the same information I had and must have known that on some level.
An entire city seemed to be panicking.
We felt like we didn't belong there, so we left through an emergency exit and drove home, leaving them there to complete their exercise in mass hysteria.
What It Means To Me… And You
My Azle experience may have cured me completely of my fear of storms. We'll see.
Tuesday night, I was much more afraid of the consequences of fear than I was of the storm that was near.
There was some minor damage to a convenience store in Azle, and I saw lowering from the storm for myself, so I know there was cause for some concern.
But there's never a reason for hysteria. Abandoning your senses, your faith and your intelligence has no place in a simple, deliberate life. While going with a gut reaction based on fear may be a simple course of action, I don't advocate being simple. I suggest living a life that's both simple and deliberate.
Have you seen an example of what will happen if your deepest flaws are taken to their logical conclusions? Have you witnessed or participated in a mass hysteria event during which common sense went out the window? Have you seen how lack of education combines with unexamined fears to create a downward spiral?
The spectacle I witnessed in Azle wasn't very deliberate, and it made me wonder if the people participating in it were a very different kind of simple. It scared me that people can behave like that.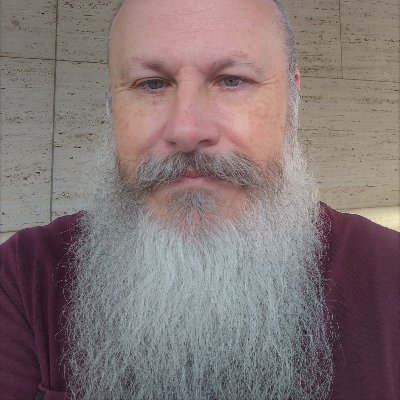 Gip Plaster is a web content writer. Previously a journalist, online bookseller and even a corporate advertising guy, Gip now specialize in writing high-quality content for websites — his and other people's. Learn more here.