My actions are simpler every day, and each simple action is moving me closer to the life of my dreams. But my reactions are stuck in another time. Do your reactions match your simple, deliberate life?
My reactions are less than deliberate, and they often reveal just how shallow my facade of goodness really is. Do you have the same problem?
I attend a small book group every other Wednesday night that studies so-called New Spirituality. Technically, we study the Conversations with God book series by Neale Donald Walsch, but we actually study lots of writings and belief systems.
I don't participate in the group because I want to study these writings. All of them are needlessly complex systems that could be better be expressed in this simple sentence: God is good and only good, and everything is God. I'm there because the group forces me to think about my spirituality, my lifestyles and the journey on which I take myself.
Having A Bad Reaction
This Wednesday, someone brought up the topic of reactions, and I offered this insight into myself at which I didn't know I had arrived: I do everything else the new way — the simple, spiritually aware, uplifting way — but I still do reactions the old-fashioned, complicated way.
Do you understand what I mean?
When someone bumps my chair on a restaurant patio, I get a bit annoyed. When they bump it a second time, I get mad. But how does getting mad make me more comfortable in my chair?
When a band that I've waited to see is supposed to go on at 7 p.m. and hasn't even done their sound check as the top of the hour approaches, I get perturbed. When they haven't gone on 15 minutes later, I leave. But where do I have that's better to go on short notice?
When I tell an interesting story in an interesting way to a group of people and one of them doesn't understand the point, I get irritated with having to retell the story, knowing it won't have the same impact if I explain it in greater detail. But why should I deprive a hard-of-hearing or inattentive person of as much of the story as I can provide?
When a grocery store doesn't have the specific item I want, I get frustrated. But can't I manage to survive on just about any other item in the store?
When the plan for tomorrow doesn't include a good enough balance of fun attractions and useful work, I begin to think my whole life is out of balance, not just that one day. But since I've been to all the nearby museums and have already worked hard several days this week, why should I be concerned?
Interaction, Not Reaction
The problem, I think, is that I still react. Period. It isn't that I react badly or that I react in ways that don't serve me well. It's that I'm still reacting rather than interacting.
Useful interactions between people and situations are a vital part of living a simple, deliberate life. Reactions, on the other hand, are authoritarian response to unpleasantness, like the way our bodies react to bacteria or very hot water.
Interactions are give-and-take conversational and emotional games of toss with other equal life forms. They're best when no regard is given to whether the other person is right or wrong. I'm not in the business of teaching lessons or further damaging other people in any way.
I'm in the business of offering positive words, services and actions to the entire universe.
What business are you in?
My reactions often betray me, but as I remove the obstacles of mental, emotional, spiritual and physical clutter from my life, I'm freer to interact as an equal with everyone and every situation.
There's no reason to feel superior to anyone else because we all sprang from the same source, and there's no reason to feel inferior because a part of my life is less than ideal.
Interaction among equals in every situation is the goal, I think. Any reactions?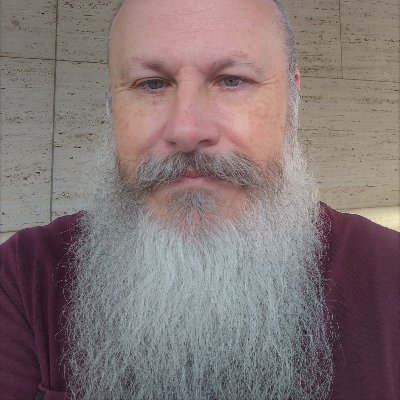 Gip Plaster is a web content writer. Previously a journalist, online bookseller and even a corporate advertising guy, Gip now specialize in writing high-quality content for websites — his and other people's. Learn more here.