Dealing with lawn and garden issues can be anything but simple or minimal, but for some of us, they're a necessary part of our lives whether we like them or not. Every life has some unpleasantness.
By Way of Introduction
My shoulders still hurt as I pre-write this post on Saturday afternoon, but I just saved myself a bundle of money and got one worry off my mind.
I don't like doing yard work, but we have an acre to mow. I've told you before that this housing situation doesn't completely satisfy me. And we've never devoted any money to replacing the grass and weeds with slower growing ones or ground covers.
I always dread getting the riding lawnmower working. In previous years, it has usually required a visit to the shop to get it running, often costing $150 to $200 per visit.
This year, however, I drained the old gas, replaced the oil, aired the tires and lubricated the steering column before I tried to start it. Thanks to good repairs made at the shop last year, a careful plan of attack on my part this year and spiritual assistance, it started easily.
It was too wet to mow this weekend, but I'm ready for the season now.
My struggles with the unpleasantness of yard work have resulted in three coping mechanism that make taming the yard simpler, cheaper, easier and even almost fun — at times.
Lower Your Standards
Unless you're being forced, there's no reason to keep up with the Joneses.
The last couple of years, we've mowed our yard less frequently than we did in the past. There are lots of empty lots in our subdivision and some abandoned homes, and since those aren't being maintained, we don't feel any pressure to keep a nice yard either.
Living in a rural subdivision means that even our more meticulous neighbors don't have carefully manicured yards, and that also helps keep standards on the low side.
In addition, David doesn't garden much anymore. In fact, we spend very little time in our outdoor areas. Aside from David's hummingbird feeders, these outdoors don't offer much enjoyment for us, so we don't put much effort into them anymore.
If you live in an area with an oppressive homeowners association or strict city codes, however, you may have to work harder to maintain your outdoor areas. Being under someone's thumb usually has pressing consequences.
Get Some Technical Knowledge  — And The Right Tools
Whether it's how to mix your own garden soil or how to repair a string trimmer, working outside gets easier with each passing year if you work to acquire knowledge of how your machines work and how to rely less on prepackaged products for managing pests, fertilizing soil and preparing plantings.
In general, I feel completely inadequate around an internal combustion engine, but over the last half-decade or so, I've learned to successfully do some minor maintenance on our riding lawnmower.
Before we stopped gardening, we had learned to mix the right collection of ingredients to make a nice garden soil. (Hint: Forget peat moss and bagged topsoil. There's no nutrient in it. Use compost as the base instead and add organic amendments appropriate to your area.)
While you can turn most nuts with pliers (a statement that applies to both mechanical fasteners and advanced interrogation), there's no substitute for the right tool for the right job. Don't hesitate to add a few specialty tools to your toolbox for weird workings. They may add some clutter, but they can save you hours.
Watch Out For Stores That Will Take Advantage Of You
Our new young neighbor to the south knocked on the door a few weeks ago asking our permission to put out rattlesnake repellent since they has seen a snake. Imagine that, I thought. A snake in the rocky hills of our rural county. A real novelty. And why would you need my permission to put something on your own property?
I told him that there's no such thing as snake repellent — some quacks sell a product based on horse apples, the big green things that fall from bois d'arc trees — but he assured me that there is. A local store known for bad business practices sold him some.
My local Walmart tried to take advantage of me last week. I thought my lawnmower might need a new spark plug (it didn't), so I wrote down the Champion product number from the owner's manual. In the lawn and garden section of the store, Walmart sells off-brand spark plugs labeled for lawnmowers and designated as Champion replacements for almost $8 each. In the automotive section of the store, the exact Champion spark plug indicated is less than $2.
In the same discount store, SAE 30 engine oil comes in smaller containers in the garden section than in the auto section and costs more per container. If you don't know that Quaker State SAE 30 oil is the same thing as lawnmower oil, you'll pay more.
Finishing Up
I'm no expert in lawn and garden issues — and as you can probably guess, I don't want to be.
But for self-preservation purposes, I'm reluctantly getting a grip on my grass.
I try to avoid doing things I don't enjoy, but feeling like an idiot because I don't have enough knowledge to make an informed buying decision or having to rely on repairmen for simple tasks that others manage on their own isn't very enjoyable either.
As it turns out, this post is just as much about coping with life's unpleasantness as it is about lawn and garden issues. Using care, getting informed and being realistic serves us well in every aspect of a simple, deliberate lives. Don't you agree?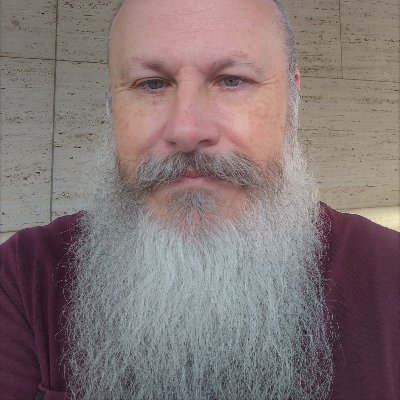 Gip Plaster is a web content writer. Previously a journalist, online bookseller and even a corporate advertising guy, Gip now specialize in writing high-quality content for websites — his and other people's. Learn more here.