Last Thursday, I experienced the worst kind of day a person living a simple, deliberate day can have, and I'm astonishingly quite pleased with it for reasons that will become clearer as the paragraphs proceed.
You see, the word productive means — at least by one definition — "to produce abundantly". Other definitions rely on the production of large amounts of goods, ideas, crops or commodities.
And last Thursday, I didn't produce anything.
But in modern practice, people seem to call the act of accomplishing one large errand or many small ones being productive. That can't be right, can it?
I think that by truly simple, deliberate standards, my day was a failure. Why, then, did I initially feel so good about it?
The Sordid Details
Last Thursday, I finally visited an optometrist to see what I could do about the eye strain I've been having while using the computer. Since my vision is better than most people's, the solution was as simple as some better eye drops than the ones I had been using and some low-strength computer glasses (which haven't arrived yet since I'm too frugal to go to a one-hour place and they aren't available locally over the counter).
We also visited two banks to take care of financial matters and did a small amount of book-business shopping. There was also some other taking things from one place to another and getting things from there to bring here.
Overall, it seemed like a good day. I even bought a new belt. How can a day that includes a new belt be a bad day?
I accomplished some important things, but I didn't produce anything. How can I be proud of that?
While the visit to the eye doctor was overdue and necessary, much of the rest of day involved what I often call silliness. I spent Thursday occupying my day with nonsense.
Misunderstanding Productivity
My glee in successfully doing things that aren't very important in life's grand scheme indicates that I may have bought into society's ridiculousness more than I realized.
When people call a day productive that involves only errands, appointments and purchasing, they're missing the real point of life, aren't they?
Isn't the primary point of any life to create something? As a lifelong writer, I'm serving my purpose when I'm arranging words.
Even in my used bookselling business, there's creativity involved in taking items in which one seller sees no potential and offering them correctly to buyers who do. Making something of nothing or making more from less is creating — and it's productive.
I don't paint or draw, although I can. And I don't bake, but I have. I don't program computers, but I've written a few lines of code in the past.
I combine words in ways that please me and others. That's what I do. It's creative and it's productive.
Visiting banks, doctors and stores may be practical — and it may even be necessary — but it isn't productive.
Have you misunderstood the concept of productivity? I think I may have.
The Best Arrangement of Days
Ideally, a life is best when it involves as few errands and moments of ridiculousness as possible. The best days are ones that create something new to add to the story of the universe.
The second best days, surely, are the ones when nothing but thoughts are created — when there's nothing to show for your efforts but the day ends with a brain that's full of things to try and things to accomplish that add to life's creative story.
I wonder if it's right to call those best days work and those second best days rest? Isn't creating something wonderful the work of a real life? And isn't it during times of rest when your brain refills itself with more ways to work for the world?
I wonder about these things because I'm not sure myself. What do you think?
And the days when you accomplish a lot of things, but none of them are meaningful… What do you call those days?
Lost, perhaps?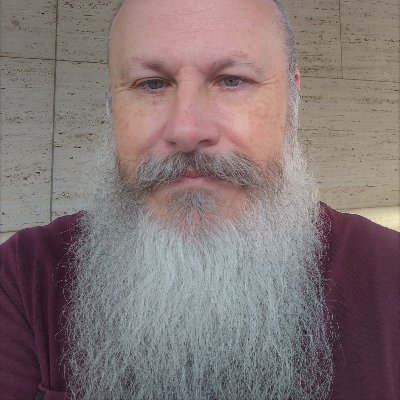 Gip Plaster is a web content writer. Previously a journalist, online bookseller and even a corporate advertising guy, Gip now specialize in writing high-quality content for websites — his and other people's. Learn more here.