Choosing a simple, deliberate life means clearing away the physical, emotional and imagined clutter so we can use our time to do those things we know how to do well.
I think we're at our best when we're creating something beautiful, something wonderful, something amazing and something valuable.
The highest purpose of any life is creation in some form. What are you creating today? Is it beautiful?
Inspired Toward Beauty
My post last week declaring So Much More Life an an ebook-free zone wasn't beautiful, but something amazing came from it.
Looking back over that post, it wasn't really written very well. It's a true statement of how I feel about ebooks and serves as a general rant on time-wasters in general. It's accurate, interesting, controversial and useful. I say what I think. But it isn't beautiful.
It's been a useful exercise, however. Some of the people who commented on that post have never commented on So Much More Life before. Others are infrequent commenters who came out of the shadows because the topic is important to them.
When I went to visit Mark Robertson's blog The Panamerican after reading his comment, I saw his post called The mythic power of migration. I don't know much about Mark, and I haven't read many of his other posts on that site or in the several other places on the web where he seems to exist. But that post was beautiful, and more than one commenter described it as such.
And that got me thinking: Since I can write with beauty and eloquence as well as with simplicity and directness, why don't I say something beautiful to those of you who take the time to read my ramblings?
This is one of my attempts to say something beautiful.
Something Beautiful
Many days, I have a great life. It's full of interesting events, exciting challenges and interesting work. Some days, however, I get very depressed. Life's big challenges seem overwhelming. The carefully laid plans of an amazing life seem to be crumbling because of my actions and inactions and because of forces that are beyond my obvious control.
What's the difference between a day that passes into the positive column and one that registers as a negative? What's the difference between a day that overwhelms me with emotion of one kind or another and a day that leaves me feeling empty?
As I told you a few weeks ago, humans seem prone to misunderstanding productivity. Buying groceries, visiting doctors and rearranging money aren't productive. The only truly productive activity is creation.
The difference between a successful day and an empty one is creation.
When you're doing something creative like arranging words to have meaning or splashing paint to create an image, you are a creative force. When you're mindlessly going about the errands of life, you're no force at all.
While I believe every human has intrinsic value, a human life that doesn't create is a life that doesn't matter. Your life has value if you don't create, but your life doesn't make an impact.
With my twenties behind me and most of my thirties already written, I find increasing value in creating meaningful things. I don't know where that drive will take my life, but I know that it's a drive I can't ignore.
I don't paint or draw or participate in activities that create children, wells for the thirsty or medical miracles for the critically ill, but I write. It's what I do best, I think, so I use words to share hopeful and meaningful messages.
When I'm creating, I'm something beautiful. The messages that come from my deepest places are beautiful too. My life, when it's lived to its fullest potential, is beautiful.
Something Amazing
Here's the message I'm sharing today: You can use what you have to create something beautiful, something wonderful, something amazing, something valuable and something even more than you've ever imagined.
Every day is a new opportunity to create something meaningful. Are you missing an opportunity today?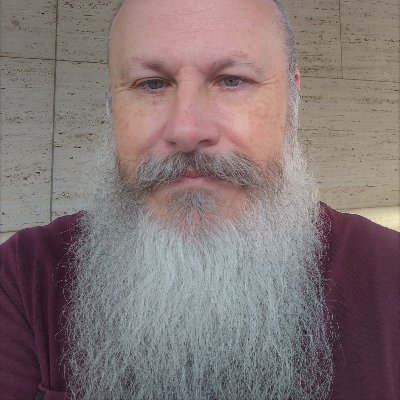 Gip Plaster is a web content writer. Previously a journalist, online bookseller and even a corporate advertising guy, Gip now specialize in writing high-quality content for websites — his and other people's. Learn more here.