Last Friday, I told you that So Much More Life is now an ebook-free zone. But before I close the door on the topic of ebooks, here's a post that explains what I really meant.
As told you earlier this week in my post about creating something beautiful, my ebook post wasn't written very well and confused some of you about what I was really saying. Today, I'm speaking more precisely.
This is my final post related to ebooks until there's a new development that's worthy of note.
Here are the two big reasons that ebooks written by minimalist bloggers, simplicity bloggers and self-help or self-improvement gurus really aren't a good idea.
1. Because ebooks clutter rather than contribute.
The first step in getting an out-of-control life in order is getting rid of the physical, spiritual, mental, emotional and electronic clutter that weighs you down. We've talked about all those things here before.
Because ebooks are unnecessary and ultimately unfulfilling, they're clutter. Most print books are unnecessary also, and so are most magazines, most DVDs and most single-purpose kitchen gadgets, for that matter.
Really good blogs get bogged down and eventually burn out when they turn from useful, interesting, fun and creative posts to sales letters aimed at moving ebooks.
Ebooks are clutter, and posts promoting ebooks are perhaps the ultimate clutter — clutter aimed at further cluttering your life.
2. Because ebooks instruct rather than inspire.
Ebooks often vary from the blogs they accompany in a very important way: While most blogs hope to inspire readers to action or at least higher levels of thinking, blogger ebooks are often instruction booklets or guides.
There's no set formula for success, however, and what worked for one person won't necessarily help you at all. While instructions are useful if you're making a cake or building a dam, they don't help much when you want to rebuilding a life or build a passive income.
Blog post are usually short and leave many of the details to the imagination of the reader. Ebooks are long and must be padded with steps and case studies to make up the word count.
Also, since ebooks must be sold, they need hooks. Too often, the hook is a promise of a better life if you follow the steps. Marketers rightly believe that you are more likely to buy a product that touts precise promises instead of vague concepts.
Vague concepts, however, inspire rather than instruct, allowing your brain to create the details that fit with what you already know — and that's something amazing. Perhaps it's something beautiful.
If You Must Have An Exception
If you know of an ebook that concisely inspires and never attempts to instruct, please consider it an exception. To make that exception intellectually valid, however, you must also admit that any blog post or other piece of text that attempts to instruct you about life rather than inspire you is clutter.
Getting rid of the life's clutter means getting rid of ebooks. After you've had your say in the comments section below, my involvement in this topic will end.
As I said, ebooks are clutter. And all this talk about them verges on clutter too.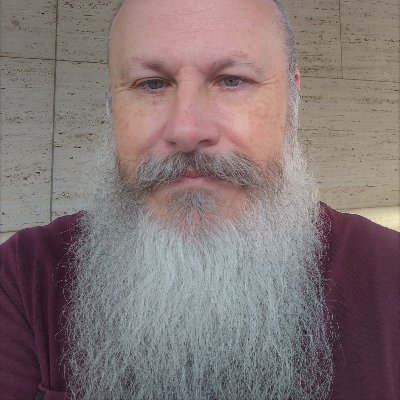 Gip Plaster is a web content writer. Previously a journalist, online bookseller and even a corporate advertising guy, Gip now specialize in writing high-quality content for websites — his and other people's. Learn more here.