Some people with the laudable intention of uncluttering their lives forget to get rid of the junk in their writing. Are you one of those?
Whether you're a blogger or rarely write more than a two-sentence email (or blog comment perhaps), part of living a simple, deliberate life is bringing your text in line with your lifestyle.
Grammatical clutter is among the worst kinds of clutter because it is inflicted on others. If you write something that's intended to be read by others, you have an obligations to free it from the clutter of unnecessary letters, useless punctuation and lifeless words.
An Unnecessary Introduction
While I could get right to a few pieces of advice, I'll take a moment to make a few comments first.
Getting rid of clutter doesn't mean taking the life out of your writing or even eliminating fun and interesting stuff just because it isn't necessary. It means saying what you're saying carefully and efficiently.
My degree from the University of Texas at Arlington is in Communication, so I know a bit about conveying a message appropriately. (Was it necessary to say which school? Did you notice that there's no "s" on the end of Communication? Should I have capitalized it in this case?)
My first love was news and feature writing, but I was convinced to study television and radio also because experts believed newspapers were going away. It wasn't true then — although it seems to be true now.
Because I won some newswriting competitions in high school, I knew I had the knack for the kind of precise and concise writing that print publications require. It's the same kind of direct writing that works well on the web today.
Journalists who are properly trained say things the simplest way while eliminating anything that wastes precious space. Space may no longer be a consideration since most words end up on the web, but writing directly, concisely and precisely is always the best idea.
Eliminating Grammatical Clutter
There's no way to create a complete list of grammatical complexities that can easily be eliminated, but here are a few bits of grammatical clutter that weaken good writing. Please add to the list in the comments section below.
Unnecessary thats. In many cases, the word that isn't very useful. While that is a matter of opinion in some cases, there is no reason why that it has to be included just because that is what you've always done. If a sentence still makes sense without that, eliminate it and save your readers from that clutter.
Outdated commas. This is a relatively new thing for me, but I no longer include a comma before the word "too" at the end of a sentence. While your English teacher may have said it was necessary, grammarians these days find it useless. What purpose does it serve really? Eliminate the comma in this circumstance and lots of others too.
Complex punctuation. One of the agency for which I sometimes write just clarified its policy on semicolons when used along with conjuctions to join two sentences. What? Yes, I know what that means, but why would a regular, normal person bother with a semicolon? A semicolon just screams "overly complex". Complex punctuation confuses readers; it puts them off.
Long spellings. While it's appropriate to spell the word for a book of products either catalog or catalogue, why would you include the extra letters? Declutter your words by using the simplest spelling that's acceptable.
What can you add to this list of grammatical clutter?
An Unnecessary Conclusion
The posts on So Much More Life are an odd mishmash of different kinds of writing. Some posts are carefully crafted and repeatedly edited to make sure they convey the proper meaning and emotion. Others are written quickly, glanced over and published.
While it's sometimes necessary to be wordy to convey the proper emotion, it's never a good idea to be sloppy. My sloppiest posts are examples, I suppose, of a life so out of control I couldn't be bothered to offer you my best. Do you offer less than you could to the people you write for? (Prepositions at the end of sentence are acceptable these days, but I admit they still bother me a bit.)
Every piece of writing deserves to live in a fresh and clean environment.
If your writing is detracting from itself, clean it up. It's part of decluttering your life.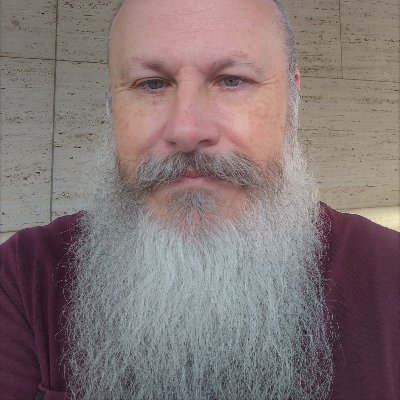 Gip Plaster is a web content writer. Previously a journalist, online bookseller and even a corporate advertising guy, Gip now specialize in writing high-quality content for websites — his and other people's. Learn more here.