It isn't surprising that so many people find comfort and power from examining the Native American people. Many tribes had figured out minimalism long before hippies, Gypsies and back-packing twenty-somethings took up the cause.
Last week, David and I took a quick two-day trip up to Sulphur, Oklahoma to visit the Chickasaw National Recreation Area and the new Chickasaw Cultural Center. We'd never been to this area, and since it's only two and half hours from home, it seemed like a nice little trip.
The most accessible part of the Recreation Area is a beautiful wooded site in the not-very-tall Arbuckle Mountains where visitors with more time than we had can enjoy swimming, tubing and other low-impact water activities. Those who need an engine attached to their water activities can drive down a few miles to Lake of the Arbuckles, also part of the Recreation Area.
A couple of miles away, the Chickasaw Cultural Center has only been open a few months, so the landscaping hasn't even settled in yet. I was interested in visiting it because the pictures online made it seem like a pretty place — which it is — but the message of the Chickasaw people is what makes it worth a visit.
Here are three things about simple, deliberate living that the Chickasaw people have figured out.
Take Only What You Need
Like many Native Americans, the Chickasaw believe in two related and very minimalist principles: tread lightly and take only what you need.
Taking only what you need — not hoarding, gorging or overbuilding — is a key concept in what we now call minimalism.
Treading lightly simply means leaving as little impact on the environment as possible. That, in turn, means cleaning up after yourself and repairing any damage you cause. In addition to being both simple and deliberate, treading lightly seems like the right thing to do as well.
McMansions, second homes and car racing tracks that hold 100,000 fans (like Texas Motor Speedway, located ironically between here and the Chickasaw Cultural Center) are examples of things that leave weighty imprints rather than light tracks.
Forgive Your Enemies
The Chickasaw's greatest enemy was not another Native American tribe but the federal government. The process of "removal" forced them to leave their lush Mississippi homeland and move to a small piece of Oklahoma. Unlike some tribes, they were at least lucky enough to get a lush and beautiful section of Indian Territory.
Many of their people died on the long journey from Mississippi to Oklahoma. Plus, their new homeland wasn't completely unoccupied, and that caused clashes with a nearby tribe. Some Chickasaw people must surely bear a grudge toward the heartless officials who forced them to move, but they're careful not to show that at the Cultural Center.
Maybe their present-day leaders understand that forgiveness is the only path toward wholeness.
Dance And Sing
The Chickasaw make time for celebrating.
On the Wednesday morning we visited, only five or six of their people — three of them in traditional attire and the others in their center uniforms — danced in the amphitheater at the center of the facility, but there weren't that many of us in the audience either.
Even on a slow day, they took time for a celebration.
It might be good if we all remembered to dance and sing a bit, even if no one is watching. Do you take time to do that?
The Chickasaw people made mistakes along the way, and I suspect if you study them more, you'll find they're far from an ideal model of how to handle life's challenges.
Still, if you take only what you need, forgive and celebrate, I suspect your life will look and feel pretty good.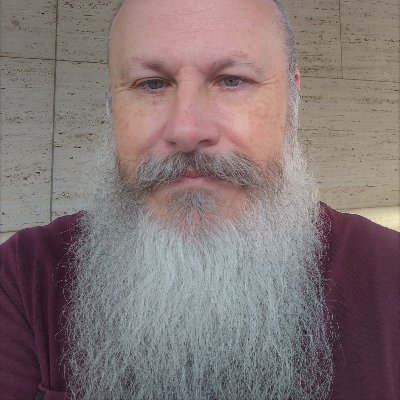 Gip Plaster is a web content writer. Previously a journalist, online bookseller and even a corporate advertising guy, Gip now specialize in writing high-quality content for websites — his and other people's. Learn more here.