Does visionary leadership have any place in a simple, deliberate life? Are you a visionary? Are we all?
So many people seem to place their life in the hands of a religion, spirituality or philosophy that cuts out visionaries. Do you?
This Is Not About Prophets
Being a visionary has nothing to do with spiritual beliefs — or at least it doesn't necessarily have anything to do with spirituality.
A visionary, according my dictionary, is simply someone who has some original, imaginative ideas or wisdom about the future. Expanding on that, being such a visionary doesn't do anyone any good unless he or she is willing to share that unique insight with others.
In other words, almost by definition, a visionary must be vocal. And one who is compelled to be vocal usually wants to be persuasive too. That means a visionary wants to take you with them to a new future.
Therefore, I define a visionary as someone with big ideas about the future who wants to take us with them on a journey toward this bright new way.
A prophet, on the other hand, is someone who claims to know the will of God and perhaps wants to help you on a journey toward God. Those people rarely deserve to be followed.
In general, a spiritual leader who wants to be followed should be avoided at all costs.
This Is Not About Authors
Have you read one of those circular-argument business books? You know the kind I mean, don't you?
All you have to do to be successful, the author assures, is set up a website or blog, create a mailing list and then write a book about how you sold your book to your big contact list. The book itself is the fulfillment of the so-called success.
But how many books like that have been written by people who never sell them? And how many people have followed a particular book's prescribed methods and managed to duplicate it for themselves?
Authors who write books about writing books aren't visionaries. They're wanna-be gurus who don't deserve to be followed either.
This Is Probably Not About Bloggers
The Internet is overpopulated with bloggers who want to tell you how to live your lives based on what worked for them — or what they hope will one day work for them.
In general, these bloggers aren't visionaries. They're just hopeful people who want to make something of their lives. If they do, they may very well abandon their blogs and forget to take you with them.
So where does that leave us? Who are we to follow for our inspiration?
Is This About You And Me?
The idea of group consciousness that's proposed by some spiritual groups at first seems very wrong indeed. Changes for the better or worse rise up from all of us, they suggest. But that kind of thinking leaves no room for visionaries or leaders.
I think we each have a piece of life's puzzle, and we're all compelled to share what we know in some way. There's no point knowing something if we don't share it.
We can move forward with visionary-led simple, deliberate lives by each leading in our own ways. Soon, perhaps, the world will come with us.
Who is our visionary? You and I and those and them are all in charge around here, don't you think?
Maybe we're all co-visionaries. If so, what's your part?
Or are you already following a visionary? Should I give up my personal empowerment spiel and follow your visionary instead? Make your case, please.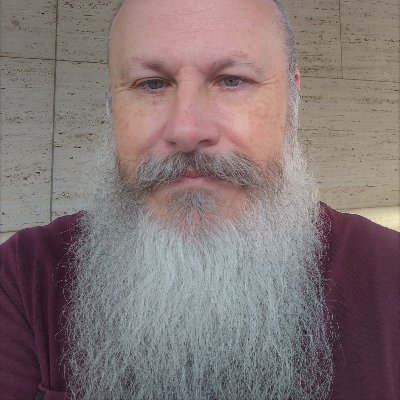 Gip Plaster is a web content writer. Previously a journalist, online bookseller and even a corporate advertising guy, Gip now specialize in writing high-quality content for websites — his and other people's. Learn more here.