A couple of Fridays ago, I didn't post anything. I post on Tuesdays and Fridays, but that Friday, I didn't post.
I'd been busy and wasn't feeling all that well, and well, I just didn't post anything. I was temporarily a blogger who wasn't blogging.
But it soon passed.
Did you even notice?
I don't suppose you did. Still, it was an important day for me because I almost always do what I say I'm going to do. But no one seems to have suffered from my brief absence. I didn't get any reports of people wallowing in the mud from boredom or reading Glenn Beck's website because they just needed more words.
Still, I feel compelled to offer some advice about what to do if there's a moment when I'm not here for you.
I suggest you read my two favorite blogs and my current "honorable mention" blog.
The Two Blogs I Read Consistently
Months and months ago, I stopped reading Leo Babauta and also all of the arrogant writers who don't allow comments on their blogs. (I don't know that Leo's arrogant, so that accounts for the strange structure of the preceding sentence.)
Stale, lifeless advice that falls into the vacuum of hollow words too weak to withstand challenge doesn't appeal to me.
Don't get me wrong: I like arrogance. I'm arrogant, actually. But arrogance in a vacuum is in danger of exploding, imploding or at least really annoying someone quite strongly.
I read dynamic, entertaining and well-considered blog posts that say something interesting about minimalism, simplicity or living responsible lives.
You can bet I'll be reading every post by Robert at Untitled Minimalism. You'll remember him from his guest post about systems here last Friday.
He's a lot like me, I think, but he's a bit more analytical and often more thorough in his posts. He sometimes gets fewer comments on his posts than I do, although he seems to be gaining commenters while I seem to have stagnated a bit.
Read Robert's blog if want to read something written by a real person who isn't pretending to live with 21 items and a backpack and who isn't pretending to be more advanced on life's journey than he really is.
I'm also a committed reader of Ex-Consumer — although I'm never sure what letters to capitalize or whether there's a dash, something that really bothers some proofreading center in my brain.
Jenny talks about money a lot. I don't do that because I have less of it than she does, apparently. She's paying off her debts, but I'm still creating them sometimes. (Everything's up to date. Don't worry.) She's on top of things and fully in charge of her life, it seems, while I have more questions than answers. Don't you think?
Jenny wrote for So Much More Life about her decision to give up her dishwasher — based on my suggestion here.
An Honorable Mention
I'd love to include Mike from Homeless on Wheels in my list, but he's only recently started writing posts frequently enough to be called a blogger — and he's getting better at blogging every day. His recent guest post here about single-purpose and multi-purpose devices may have introduced him to you, and I hope it did. His RV lifestyle appeals to me in a way that I don't really understand.
Should I have included your blog in my list? Is your blog similar to mine — and worth reading? Or would you like to suggest a blog that you think is worth a look? Please say what you think. Feel free to promote yourself.
Although I don't keep up with dates and I can't tell you exactly how old this blog is, I've been doing this for a while now. As I write more about living a simple, deliberate life, I seem to read less. As my blog grows, I read fewer bloggers.
If you're saying something good, however, I want to read what you have to say. And if I happen to go missing for a day or two, I want my readers to know you can trust some other voices. But what voices should we trust?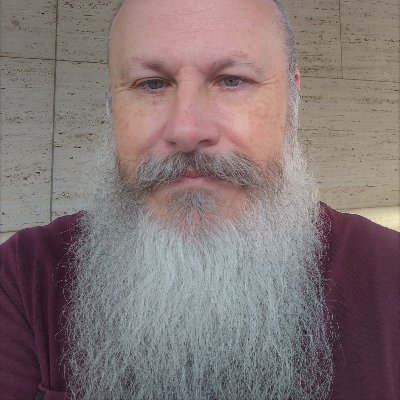 Gip Plaster is a web content writer. Previously a journalist, online bookseller and even a corporate advertising guy, Gip now specialize in writing high-quality content for websites — his and other people's. Learn more here.