There are lots of ways Quicken could be simpler, but I'd like a replacement for this popular checkbook management software because their proprietary practices show a lack of respect for their customers.
My efforts to find a good replacement have been unsuccessful so far, however, and I'm about to buy a new version of their software despite the fact that nothing's wrong with the one I have.
There must be a better way.
I've been meaning to write this post for a while, but after Mike at Homeless on Wheels wrote about the silliness of proprietary apps, I was inspired to go ahead with this post about why I'm frustrated by Quicken and its alternatives.
I was hoping to offer you solution, but now I'm hoping you have one for me.
What's Wrong With Quicken
Because I run an online used bookselling business and buy inventory from a variety of sources, I need to manage lots of small transactions for my taxes. If I didn't have this business, I'd be perfectly happy managing my checkbook by hand.
But as long as I have this business, Quicken or something like it is necessary.
With Quicken Home and Business 2009 — purchased for about $70 at Sam's Club, I think — I can download everything directly from my banks and PayPal and arrange purchases into the categories I need for my taxes.
Or at least I could until April 2011.
For weeks before that, Quicken sent me emails telling me my Quicken 2008 product was about to "expire", meaning I would no longer be able to download from my bank or import files by hand. The software would be rendered useless except to manage information I had already loaded into the software.
No problem, I thought. I'm on the wrong email list. I have Quicken 2009, not 2008. As it turns out though, there was apparently no real 2009 version of Quicken, just a re-branded version of the 2008 software.
Not only did my fully functional software expire just because the company that makes it wanted it to, but I was cheated out of year because I bought the product in 2009. Perhaps ironically, I bought the 2009 version because my previous version had expired.
I don't like software that tells me what to do or makes decisions for me, so I decided I'd explore other options.
Enter GnuCash
I've heard Microsoft Money is better than Quicken and easier to use, but I'm not sure if it's for me. Do you have any experience with it?
I like the idea of free, open-source software.
For example, OpenOffice.org provides a great alternative to Microsoft Office at absolutely no cost, and you can convert and use old Word documents. There are also lots of great free image-editing software packages, audio manipulation programs and CD-burning tools. There's rarely a reason to buy software.
When I learned about the free, open-source financial software called GnuCash, I thought it would be perfect for me.
Once I loaded it, however, the problems began.
It was much harded to understand than Quicken, much more complex and rather ugly. Still, I was able import my Quicken information. I even changed a few settings to make it look more like Quicken.
With GnuCash, you can't connect directly with a bank, but you can download from a bank and upload to the software. That's extra work for me, but to be rid of Quicken's nonsense, I can live with that too.
There's a big problem, though. It doesn't actually work — at least not for me. When I tried to load in new data, it just froze up. Maybe in time, I could have figured out the problem. But why should I waste my time on this?
GnuCash quit on me, so I decided to quit on it. I don't need these hassles.
My Decision
Since my primary goal is a simpler life — not necessarily one that's free of proprietary software — I'm going back to Quicken. I see no other alternative. But I don't like it.
I like my life to be free of nonsense and detached from as many systems as possible, but I feel I'm forced to buy into Quicken's proprietary stupidness because there isn't a reasonable alternative.
Do you know of one?
If you don't, it's back to Sam's Club for whatever version of Quicken they have today. Who knows how long it will work.
Software companies can do whatever they want, but I feel I'm cheating on my principles by putting up with their silliness. What do you think?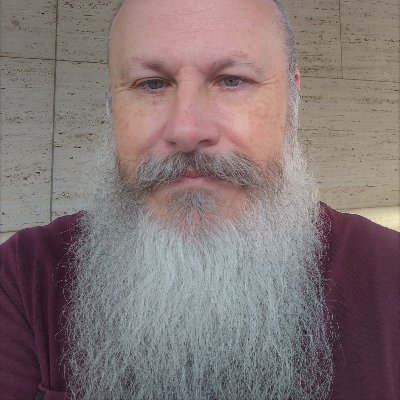 Gip Plaster is a web content writer. Previously a journalist, online bookseller and even a corporate advertising guy, Gip now specialize in writing high-quality content for websites — his and other people's. Learn more here.