Those of us who choose simple, deliberate lives and aim for a life filled with high-quality experiences often seek inspiration for our creative endeavors.
For me, bookstores have provided lots of inspiration through the years.
I don't actually shop at them, of course — the prices are too high — but they still provide some of the inspiration I crave.
But They're Going Away
The problem is this: There aren't many bookstores left. Around here, Half Price Books and Barnes and Noble are the only players left standing.
Because of my used bookselling business, I spend lots of time at Half Price Books. Since their stores have gone for a clearer, more respectable image recently, there's nothing inspiring about them. Besides, when I'm at Half Price Books, I'm working. I buy a lot of inventory for my business there.
Barnes and Noble is still around, but their focus is changing. Lots of their floor space is now devoted to ebook readers, gifts and "placeholders" — junk books they publish themselves and never expect anyone to buy that help make the store seem fuller.
Borders, of course, is already gone from many cities and its remaining stores have been turned over to liquidators. The red and yellow signs, fixture sales, stained carpets and no-refund policy make those brave enough to venture in feel like unwanted criminals invading someone else's warehouse. Soon, there will be large, possibly unrentable holes in shopping centers around the nation where there used to be a Borders.
Next year or perhaps the next, Barnes and Noble will likely be gone too. The writing is on the wall.
Why It Matters To Me And Very Few Others
Like I said, I've found that I draw inspiration from certain things.
I don't do drugs or even drink alcohol, but I get giddy from really good live music, when I walk through a park or when I visit a place where a buffet of ideas and attitudes are on display.
Bookstores are filled with lines and phrases that inspire my writing. Libraries work for that, too, sometimes, but the silly rules and dumb policies cancel out part of the experience.
Of course, companies can't stay in business when people look but never buy. I'd never buy a book at Barnes and Noble because I know for certain they're cheaper online. I can even look it up any book ISBN while in the store (something booksellers like me have been paying to do on our cell phone for years that's now available to everyone) and prove it.
The Barnes and Noble stores in my area have removed most of the chairs and seating areas to discourage free reading. Some locations still have seats, but they're in the cafe for the free-wifi users. Half Price Books took out most of their seating years ago.
With no independent new or used bookstores around here and mall bookstores a thing of the past, there are very few chances for those of us who are inspired by bookstores to get our inspiration.
A Wider Impact
There is actually a bigger picture here.
Bookstores that were once the gathering place, waiting place and home base for many evenings out aren't there anymore. Here are two quick examples in Fort Worth.
When the live music at Fort Worth's Central Market wasn't very inspiring, I'd leave my table and explore the Borders across the parking lot for a while. Now, when the music stalls, my whole party and I just leave. The bookstore expanded the evening — helping correct an evening that wasn't going very well.
When visiting downtown Fort Worth's Sundance Square entertainment district, the Barnes and Noble was a great place to enjoy those few minutes between dinner and the play, movie or show. Now, with very few chairs and reduced shelving so they can look full with fewer books, there's nothing really there to see.
In these two cases, the absence of a functional bookstore changes my patterns and shortens my evening, something those who promote cities, shopping and nightlife don't want to happen.
And that's just two simple examples of how the end of the bookstore era is changing societal patterns.
Does It Really Matter?
The vanishing bookstore has cultural implications beyond the obvious and beyond those I've mentioned, don't you think? I'm not overstating the case for bookstores, am I?
I'm already feeling nostalgic for the days when there was a bookstore to help inspire my tired, used-up brain — and they aren't all gone yet.
But they might as well be.
Do bookstores matter to you? I know they can't stay in business from people like me, but I miss them nonetheless.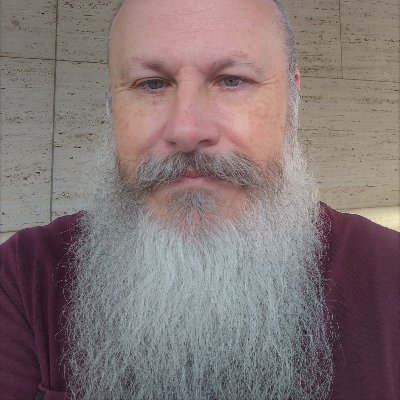 Gip Plaster is a web content writer. Previously a journalist, online bookseller and even a corporate advertising guy, Gip now specialize in writing high-quality content for websites — his and other people's. Learn more here.