Looking back over the more than 200 posts on this blog, I find mentions of blogger that are long gone from the minimalist blogging scene as well as guest posts from writers who never really went anywhere.
Perhaps the biggest challenge of minimalist living is finding a way to continue the mindset when the clutter is gone, the counters are clean and your approach to work is as simple as possible. Perhaps it is also finding a way to sustain minimalism when circumstances no longer force you to live simply.
For some, sustaining minimalist living seems to take some real effort. Of course, the things about which we are passionate — the things that become part of us — don't require much effort, do they?
A Short Ode To Bloggers Gone
Don't worry. This is a general ode. I don't plan to list or explore all the bloggers who have either left blogging or left minimalism.
I miss many of the bloggers whose paths crossed mine in months and years past. Minimalist bloggers have helped me see how I can have more life when I live with fewer things to weigh me down. That's why this blog is called So Much More Life.
By tossing out the things, ideas and attitudes that hold me down, my life rises like the overused metaphor of a hot air balloon jettisoning its extra weigh.
Minimalist bloggers have played important roles in improving my life, so how can so many of them be gone from the scene? How can something that was once so important to them now fail to resonate with them enough to warrant even an occasional post?
Minimalism is a leaderless lifestyle these days because those who once led the movement have moved on. Who is stepping up to replace them? Who are today's established, lifelong ambassadors of simplicity?
What Seems To Happen
Here's what I've seen happen more than once.
A person in early adulthood realizes that he (and it's often a he) can't find a job. He starts a blog and realizes by communicating with other bloggers that he doesn't have to get a traditional job and doesn't have to have much income to be happy. He learns and teachs how to accept less in order to get more. Then, he gets a job or falls in love with someone who has one or gets a book deal or somehow acquires a traditional life and a traditional income. He decides that people with traditional lives and plenty of money don't have to live simply, so he moves on.
Does this sound familiar to you?
I don't have much money and I have few possessions, but the minimalist mindset is inside me even as my tenuous situation begins to stabilize and expand.
I'm not cheap, I'm not always frugal and I don't always do things the simplest way, but I understand how money, complex systems and expensive possessions get in the way of a good life rather than enhance it.
I Wonder…
Here's what I wonder: Is someone who writes about minimalist living and then abandons the topic when better money or nicer relationships come along really a minimalist?
The key, I think, to a simple, deliberate life is letting the minimalist mindset sink into you so deeply that abandoning it isn't even possible.
In other words, sustaining the minimalist living mindset isn't hard for me because I truly believe in it.
Is the secret to sustaining minimalism to be a minimalist in the first place?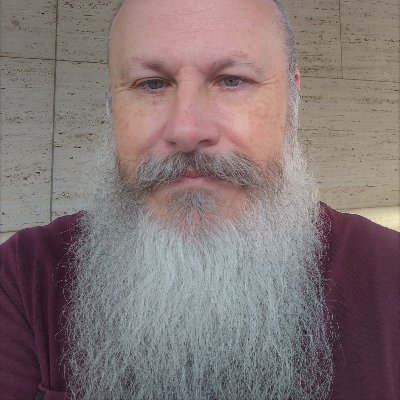 Gip Plaster is a web content writer. Previously a journalist, online bookseller and even a corporate advertising guy, Gip now specialize in writing high-quality content for websites — his and other people's. Learn more here.