This is the promised follow-up to my August 2 post Toward A Minimalist Guide To Social Networking. I told you I would consider your comments and come up a social networking plan that fits into my simple, deliberate life.
And here's my plan: Facebook: yes; others, no.
Does this plan fit well into your simple, deliberate life?
Follow Me On Facebook
I mentioned in the previous post that I don't really promote my Facebook account here on So Much More Life. I don't suggest that you follow me, and I don't provide any content on Facebook worth reading. I also don't have a separate fan page for this blog, just my personal account.
Here's the thing, though: I enjoy the way I use Facebook, and I'd enjoy seeing Facebook updates and comments from those of you that I know only through this blog. I'd like you to be part of my Facebook experience, so I'm suggesting something amazingly radical and cutting-edgy for a minimalist: Follow me on Facebook.
I hope I'll see you there.
Here's how I use Facebook:
To follow local theatres, bands, organizations and interesting voices that I want to hear
To follow a few writing services, bloggers and others I that I either enjoy or that benefit my chosen plans
To keep a pinky finger on the pulse of my hometown, a place I long ago abandoned — and actually plan to abandon again. (I've been removing old high school acquaintances and others with whom I have nothing in common.)
To very rarely share interesting links and comments, something I hope to do more often
To announce my new posts on So Much More Life
And that's about all. I don't often say much, but I'm trying to change that. And I don't often comment on other people's posts, but I'm trying to do more of that. I listen in, contribute a little and announce my new blog posts. That's it.
To avoid many of the ads, I usually use the mobile version of the site (m.facebook.com) even on my home computer. My $25 MetroPCS not-so-smartphone can also handle this version just fine.
My goal is to be more interactive on Facebook and to develop stronger relationships of all types with the people who follow me there. So go ahead, follow me there.
Everything Else Fails
On that previous post, very few of you commented that you find social networking a completely postive part of your life. Only Jenny from Ex-Consumer commented glowingly on the way both Facebook and Twitter have benefited here. Others had reservations of some sort or a general disdain for social networking and it's false camaraderie (not a word I type very often).
Some of you have developed and strengthened relationships with other bloggers on Twitter, but I develop relationships with bloggers when you comment here or when I comment on your blogs. Sometimes, we even communicate through something as old-fashioned as email.
That said, I have a couple hundred Twitter followers, and you can find me on Twitter (@gipplaster) if you want to see announcements of my new posts and of new posts by some of my favorite bloggers.
I still can't find a use for LinkedIn, RoundedUp, LedBelow or any other supposed social networking sites. Can you?
Facebook is fun and useful. These others fail to add anything to my life.
So Then…
So then, I hope you'll follow me on Facebook and comment on this and other posts here on So Much More Life. Those are my primary means of communication. Of course, you're always welcome to email me too.
Would anyone like to try to convince me to join them on another platform? What about Google+? Could it change everything? I look forward to your comments — as always.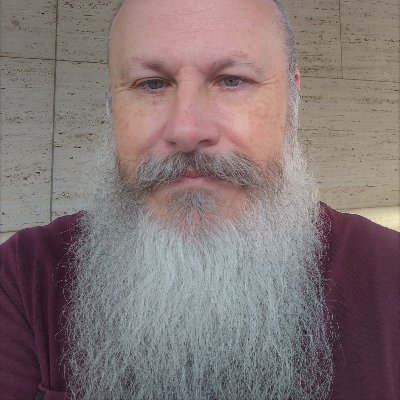 Gip Plaster is a web content writer. Previously a journalist, online bookseller and even a corporate advertising guy, Gip now specialize in writing high-quality content for websites — his and other people's. Learn more here.