Let's work together on this. Lots of simplicity bloggers and minimalist bloggers have such a big presence on social media that I wonder just how simple their lives could be.
Have you noticed that?
Let's see if we can develop a sane and simple approach to social media. I'll offer some thoughts here, then you can have your say in the comments section below. I'll revisit this topic in a future post and summarize what we've discussed.
My Approach To Social Media
I have no answers on this topic. I don't use social media very well. Do you?
But I can tell you what I do. Here's how I approach today's most popular social networking websites:
Facebook
I have about 137Facebook friends who see announcements of my new blog posts if they're looking. And that's about all they get from me.
I read their news feeds and also like pages from my favorite bands, restaurants, theatres, museums and other entertainment options and keep up with special offers and announcements of all kinds.
I rarely comment on a wall post or like anyone else's comments, but I sometimes do.
I also rarely mention Facebook to my blog followers. I don't suggest that any of you follow me on Facebook (although you're welcome to), and I don't have a Facebook page for this blog. Most of my so-called friends on Faceboook are distant relatives, high school acquaintances whom I never expect to see again and real people I either see regularly in person or did at one time.
Twitter
When I first started my blog, I went to great efforts to find and follow similarly targeted bloggers on Twitter. I read Twitter updates from dozens of bloggers and other interesting people and often clicked through to their posts and announcements. I'm sure that work paid off a little, getting me some blog followers. Is that how you found me?
Today, I never check Twitter, but I announce all of my posts there and also mention posts from some of my favorite bloggers, mostly automatically.
Since Twitter thinks my email address is bad, I'm not notified when someone new follows me, so I don't know if anyone is adding me, removing me or noticing me at all.
My Best Online Presence
This blog, So Much More Life, is my biggest online presence and the place where I'm most active online. When you comment here, I respond. When I have something to say, I say it.
I don't tell you what I had for breakfast (usually a protein or fiber bar of some kind) or when I'll be out of the house on a night when my neighbor's security lights aren't illuminating my property very well, but I do say what's important to me, usually twice a week.
And The Rest
This is pretty simple. Although I have a LinkedIn account and probably have accounts with some other sites I've forgotten about, I have no other active social media presences. None. Not a one. That I remember.
Toward A Better Way
My totally useless and out of control approach to social media is why I want us to work together on this one. A better approach to social media for me would be both simple and deliberate.
That means it would be simple enough that it doesn't take up very much time and deliberate enough that it actually satisfied a need in my life — like promoting my blog, deepening my relationships, connecting me with new people or gaining me quality information, for example.
Do you have a comprehensive social media plan for your life — or is your social media a hit-and-miss affair that's sometimes fun, sometimes useful and sometimes a time-waster?
I don't like wasting time, so I won't settle for a social media plan that takes my time without returning anything useful. I've heard of people who improve their blogs, their money-making opportunities and their social lives with social media, so why can't I be one of those? Why can't you?
Let's talk this over using my best online tool, this blog. Comments are open, and your opinion is solicited.
Sounding off on this post just might be a better use of your time than playing Ranchertown or whatever it's called.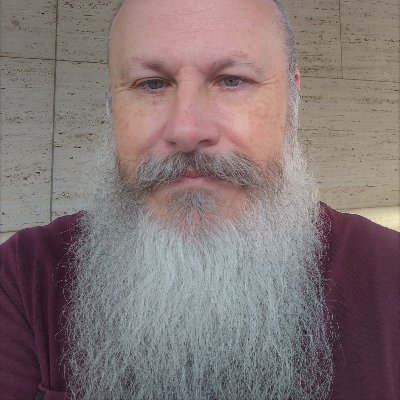 Gip Plaster is a web content writer. Previously a journalist, online bookseller and even a corporate advertising guy, Gip now specialize in writing high-quality content for websites — his and other people's. Learn more here.