I'm a bit disappointed in a fellow blogger's decision this week, and I want to explain why. It's your Friday bonus post.
Everett Bogue turned off comments on his Far Beyond the Stars blog. Do you think that's a good idea?
You can tell me what you think in the comments section below, but you can't tell him very easily because he doesn't want you wasting time with him anymore.
While that sounds admirable, I don't really like this approach very much.
Of course, Everett's blog belongs to him, and he can do whatever he wants with it. And perhaps I'm not couching his decision to eliminate comments from his blog in the most positive terms, but you can read his post announcing this and decide for yourself.
Most of the reasons he lists under "Further reasons for eliminating comments on your blog" are valid. It's true that many blog readers never comment anyway. It's also true that many people comment to promote their own agendas, and it's true that self-professed blogging gurus Seth Godin and Leo Babauta eliminated comments on their blogs.
(And important aside about Leo: Leo admits in some of his free ebooks that commenting on other people's blogs helped him get attention for his, but he has now removed the opportunity for new bloggers to benefit from his blog in the way he did from others. I would prefer it if he would return the favor.)
But I'm unsubscribing from Everett's Far Beyond the Stars because blogs without comments are boring. I unsubscribed for Leo's after he made the decision, too, and I've never subscribed to Seth's.
I'd like my blog to have lots more comments, actually. They prove to me people are reading and prove it to other readers. Comments hold me accountable, too. If I say something that isn't true, isn't smart or isn't so bad, you can tell the world about it right here, right now — on my dime.
And I don't mind people promoting themselves in the comments section of my blog.
I hope you don't consider blog commenting a waste of time, as Everett says he does, but if you do, I hope you'll stop doing it.
Everett still has the right idea about many things. His Minimalist Business ebook (which I almost didn't buy — see my post about that here) is an important piece that explains why some of us live nontraditional lives and how you can make it your business.
I know some of my readers have accepted my invitation to buy his ebook because you've bought Minimalist Business from Everett through my affiliate link, putting a little money in my pocket. It remains one of only two ebooks I've ever promoted here. (Learn about the other, Brett Oblack's Consume Less, Create More.)
To me, however, commentless blogs are lifeless and uninteresting.
I consider commenting on other blogs a worthwhile activity that both supports others who are on journeys similar to mine and also helps me.
I like everyone to be successful, however, and I hope Everett finds success with his new blogging model.
But I also hope it isn't a trend.
Now, everyone, tell me what you think. I value your opinion, respect your ability to decide how to allocate your time and will always have time for you. I think that's the right way for me to run a community.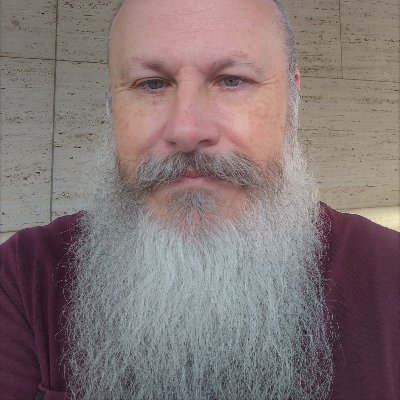 Gip Plaster is a web content writer. Previously a journalist, online bookseller and even a corporate advertising guy, Gip now specialize in writing high-quality content for websites — his and other people's. Learn more here.