In recent months, I've been pleased with how many really good comments my posts have been getting. To me, comments still matter.
Many of these thoughtful comments are from other bloggers. While you could argue that some of you post comments here hoping to get click-through readers for their own blogs, you can't argue about the quality of the comments. Some of you regularly write thoughtful multi-paragraph responses to my questions and offer gentle critiques of my position when you think I'm wrong. And I don't mind you promoting your own blogs here. In fact, it's an accepted and expected part of the blogging world.
I'm grateful to my commenters because you provide the proof that this blog isn't just whistling Dixie.
This is, in fact, a perfect opportunity to offer a big thank you to all of my readers — including lurkers, blogger-commenters and non-blogging commenters.
Because I have a nice group of faithful commenters, posts that don't get any response really surprise me. Was the timing bad and you were busy with something else? Didn't the post make sense? Or did it fail to compel you to comment? Was it so bad that the most polite thing was to say nothing at all? Maybe the post offered such complete coverage of its topic that you had nothing more to say.
I was particularly surprised when my post Ancient World Lessons in Simplicity on January 11 didn't elicit a single response.
I was compelled to write the post after a couple of museum visits during which I saw the level of devotion to certain ideas and projects by some ancient people . I wondered if the fact that they had time for such devotion meant something profound about their lives that we could discuss here. Maybe the post simply left you puzzled too.
Have you ever thrown a party to which no one came? Have you delivered a speech, and no one laughed at your best joke? Have you ever written something important to you, then released it into the Internet's hissing vacuum, never to know if meant anything to anyone else?
As always, I welcome your comments on this post and that one.
Do you have a long-neglected masterpiece post you'd like to share with the So Much More Life community? Leave a link to it here.
Do you notice how many people are commenting on blog posts you read?
By the way, comments on my older posts never close, so your voice is always welcome. Find a post you missed, if you have a moment, and write an interesting, meaningful and insightful comment on it.
Comments are as important to a blog as the posts themselves — and often just as interesting as the posts onto which they're appended. Some bloggers say otherwise, but their readers, apparently, aren't as interesting or as interested as you.
I'm not sure why my post on ancient-world simplicity wasn't very popular, but there's a reason this blog's most popular post to date is called Comments Matter.
To me — and apparently to most of you — comments still qualify as part of a simple, deliberate life.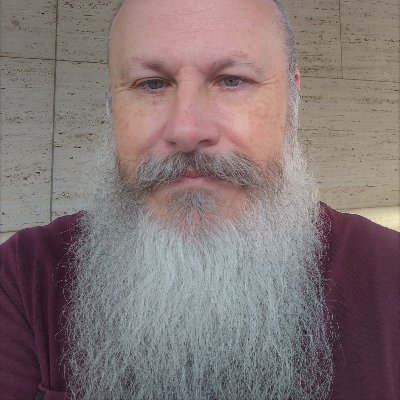 Gip Plaster is a web content writer. Previously a journalist, online bookseller and even a corporate advertising guy, Gip now specialize in writing high-quality content for websites — his and other people's. Learn more here.