I've been forced to spend three days — in a row — at home this week, and I've learned some simple and interesting lessons about how staying at home can be part of the interesting, vibrant and deliberate life I'm crafting for myself.
Don't worry. I'm not sick — and I haven't been confined to my home because of a tirade at a local shopping mall. The authorities never knew about that.
Plans Best Derailed
Here in North Texas, we've had a major ice storm.
Rain, then sleet, then snow covered up the roads early Tuesday morning, bringing commuters to a halt and derailing plans in Dallas, Fort Worth and Arlington to milk tourists for every penny they've got. You see, the Super Bowl is being held at Cowboys Stadium in Arlington this Sunday. (The Dallas Cowboys haven't played in Dallas in decades. Their new monstrosity was paid for in part by taxpayers in Arlington, so they deserve the credit for it. The previous home of the Cowboys was in Irving.)
Since I'm not a sports fan and I'm also not in favor of using taxpayer dollars to fund uselessness like sports, I never supported luring the Super Bowl to the area. And I think it's ridiculous to spend thousands to attend a football game and additional hundreds to park within several miles of the stadium.
I also think people who are spending $200 to stand outside the stadium and watch the game on a video monitor so this event can claim the largest attendance ever at a football game are, at the least, unintelligent.
But the fact that the ice has derailed plans for dozens of money-grabbing celebrity events is slightly humorous to me. I joked in the weeks leading up to this event that I'd probably go to Abilene to avoid the massive crowds in the Metroplex (what we locals call all the little towns that make up the Fort Worth-Dallas area) — except that Abilene doesn't exactly offer a vacationer's dream array of attractions and amenities.
Down To Me
I'm always home on Tuesdays and often home on Thursdays, but my Mondays, Wednesdays and Fridays out are important to me.
This week, my Monday started early and was cut short because one of my cats had to have a dental problem corrected, so she spent the morning in surgery, then we had to grab her quickly in the early afternoon and head home before the temperatures dipped.
I write for money on Tuesdays, and I also needed to be home to keep my sluggish kitty safe from the three other cats. Wednesday, however, I couldn't go out because they ice hadn't melted on the streets. And Thursday, I was stuck at home, too, with temperatures never getting about freezing and therefore taxing the minimalist heating in my house.
As you read this, I hope I'm not home. Although it may not get above freezing Friday either, the wind and sunlight are improving road conditions.
If you're still stuck inside, click over to Joel Runyon's Blog of Impossible Things for a list of 21 Ways To Survive A … Pseudo Natural Disaster. It's a fun and interesting post with some useful ideas.
And it should be in the upper 40s Saturday and the 50s Sunday, salvaging some of the planned consumerism, gluttony and ridiculousness of this long-planned weekend in North Texas.
Those Lessons I Mentioned
I've learned a few things about life and about myself during this week of home confinement, however. Here are four of them:
1. Unlike in the past, I made the most of it. I actually enjoyed having time at home to do some paid writing assignments, complete some small tasks I've been meaning to handle and generally take life at a slower than usual pace. In the past, I haven't always taken changes to my carefully laid plans very well, often sulking or making excuses for why I really need to be out.
2. I'm eating better because I can't eat out. Even the convenience foods we've had this week — like frozen fish — have fewer calories than most meals out, and I've eaten surprisingly little between meals. I've cooked fresh meats bought Monday and baked some very nice potatoes, among other things.
3. Slight inconveniences don't derail my life anymore. We weren't able to maintain a comfortable 74 degrees in our home during the coldest nights, but that was okay. We could have used some salad to complete our meals, but we did fine without it. My warm winter socks have holes in them, but they worked fine with a pair of plain socks under them.
4. Time at home isn't always time wasted. I have some friends who spend most of their time at home alone, only venturing out for a few hours a couple of times a week. I've always pitied them, and perhaps I still do, but this week helped me begin to shift my perspective. I've always thought of being at home as an necessary gap between fun events and experiences, but sometimes, time at home can be entertaining, too.
How do you feel about spending time at home?
I hope I'm not home when you read this. I like a variety of experiences, and I'm ready for one of them to involve looking at different walls, landscapes and people.
I'm also glad that while I spent the week at my house, I'm never alone. With the human I care about at my side and four healthy cats curled up wherever there's a warm spot, my house seems very much like home this week.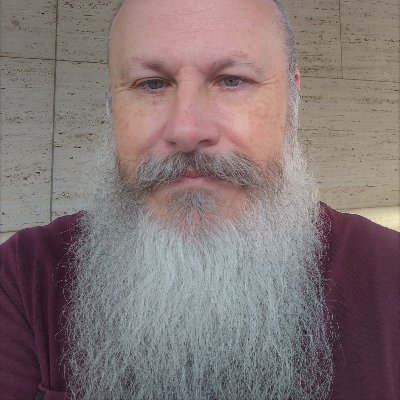 Gip Plaster is a web content writer. Previously a journalist, online bookseller and even a corporate advertising guy, Gip now specialize in writing high-quality content for websites — his and other people's. Learn more here.