January 13 was a big day for us because we bought two things for the house.
Are your recent purchases as frivolous as mine?
Since December 2009, we really haven't bought anything for ourselves, for the house or for anyone else. We were never big spenders, but we've wasted our share of money through the years.
How often do you buy something that really doesn't benefit anyone in any way?
I still feel like our spending is out of control, but we rarely buy anything. How can that be?
Our shopping falls into three categories. They are:
Eating out. It's not really shopping, but it is consumerism. We eat several meals out every week, but it's always value menu items, free items from coupons or other discounted offerings. What we eat may not always be healthy, but it's always cheap or free. Financial, we're doing okay with this, but we don't always get the healthiest fare.
Groceries and personal care items. We go to Aldi (a grocery store) every week and to Walmart for groceries and related items a couple times a months. Aldi is a nice shopping experience because it is small, quick, organized and quiet; Walmart isn't because it isn't.
Books for resale. I still run an online used bookselling business, a major source of income for me, so I have to shop every week for more inventory. This includes new and used bookstores as well as thrift stores.
I haven't bought any new clothes this year, and I'm still dressing as well as I ever have. (My standard for clothes is very low.) I might have purchase a thrift store shirt or two in early 2010, but I don't remember for sure. Raiding my closet produced enough clothes to get me by. I'll have to buy some new jeans soon, but I'll be able to honestly say I need them when I buy them.
We bought David $20 in thrift store dress clothes because he planned to go on a couple of job interviews, but after some discussion, we decided that if he got a job, we'd need a second car, and the substitute teaching work he was considering didn't pay well enough to justify that expense. But he's still getting some use from the clothes. We also bought him a new pair of jeans last week since he was down to only one that didn't have holes in them.
So what are the four frivolous things I've purchased in the last year or so? I'm not very good at frivolous, I'm afraid. Here they are:
An Igloo cooler to replace one we had to throw away. It allows us to carry tea and water when we go out, saving us money and time and keeping us hydrated. We don't use it on every trip, but it often travels with us. A $15 splurge.
Electric hair clippers to keep me looking my best without spending money at a hair salon. We're even doing David's with them now, and they work perfectly. A $20 excess.
And the two items we bought on January 13?
A new atomic clock with thermometer. Since the outdoor thermometer was off by four degrees on our old one and the clock changed time zones most evenings, we decided to replace this item. It serves as the official timekeeper of our household and also lets us know when we need to run water to protect pipes and when we're wasting heat inside. At $25, this is the closest thing to an indulgence we've bought.
A mattress topper. This thin piece of foam makes up for about ten years of age on our mattress and saved us the hundreds of dollars we would have spent replacing the mattress. A $19 extravagance.
Sure, we've bought a few concert tickets and perhaps a magazine or two, but it has really been a year of very tightly controlled spending.
Amazingly, we're living well, and we're doing it with very few new items and fewer old items than ever before. Are you living the same way and feeling the same benefit? Do you feel your spending is slightly out of control anyway?
A cooler, some clippers, a clock and the topper make four. How many items have your bought for your home and yourself in the last year?
Stopping useless spending is part of a simple, deliberate life. I'm on the right track, but there must be more I can do.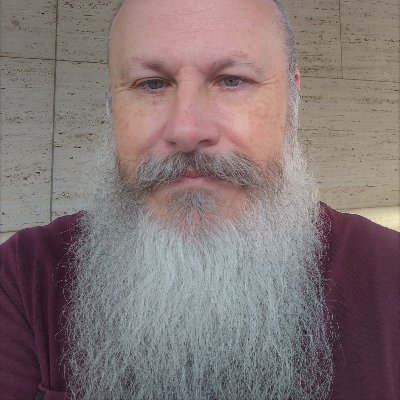 Gip Plaster is a web content writer. Previously a journalist, online bookseller and even a corporate advertising guy, Gip now specialize in writing high-quality content for websites — his and other people's. Learn more here.