Keeping everything in one place can lead to a simpler, more deliberate life, and that's why I subscribe to blogs by email rather than RSS.
Even if bloggers don't make it easy to subscribe by email, you can get any RSS feed by email if you know a couple of tricks.
Reading blogs by email is easier than reading them by RSS, and it eliminates something from your life, reducing the digital clutter that threatens to overcome us all. Even better, it makes you more likely to actually read the things you've subscribed to.
I've experimented with RSS readers like Google Reader, but it's very easy to skip over good articles in an RSS reader. Depending on your settings, you could mark an article "read" that you only scrolled through quickly. You'll never see it again, whether it's any good or not.
Doesn't Subscribing By Email Create More Clutter?
Having all of my electronic communication in one place is the simplest way for me. That's why I'm not an advocate of having separate email addresses for separate projects. I have a couple of extra email addresses for testing purposes and to receive backups of my blog's database, but I don't visit them daily — or even weekly.
Having blog feeds in your email may seem like it's adding extra clutter, but it's actually reducing it by eliminate an RSS reader from your life. If a blog's most recent post doesn't interest you, delete it. If it's really good or you want to use it as the basis of your own post, file it in an email folder.
Whatever you do, however, don't let a blog post — or anything else — languish in your inbox. That's clutter. And here's a simple tip for avoiding that trap: Don't check email if you don't have time to read it. It's that simple. Checking five minutes before bed does no good if you're too tired to respond to anything.
How Can I Subscribe By Email When The Option Isn't Offer?
You can subscribe to any RSS feed by email, and smart bloggers make it easy for you. But you can get what you want even if a blogger doesn't make it easy.
There are three ways to get blog posts by email when there's no mention of an email option.
First, the email option may be offered but not mentioned.
Most bloggers provide their RSS feed through Google Feedburner, a free service. And a subscribe-by-email option is available to all bloggers who use Feedburner.
If you don't see a way to subscribe by email on a blog, click the RSS feed option. If you get a page that says "syndicated content powered by FeedBurner" under the blog title at the top, look in the box to the left. Under the "(Choose Your Reader)" drop-down menu, you may see a line of text with a tiny envelope beside it that says "Get [blog title] delivered by email". If you do, you're all set. (Click my RSS button at the top of every page or the feed link in the sidebar for an example.)
Second, ask the blogger to offer an email option.
Bloggers who use Feedburner can add the email option for free with only a couple of clicks. Other services make it more complicated, but it's available.
Bloggers exist to serve their readers, and many new bloggers don't have much web experience. If you approach them as a helpful friend rather than as a cantankerous customer, they're often happy to make small adjustments, even if it only helps one or two of their readers.
Third, use a free third-party service to subscribe by email.
I subscribe to one blogs by email with Feed My Inbox. It's free to use for up to five feeds per email address. A paid option is also available if you need to follow more feeds, but that really shouldn't be necessary.
I was subscribed to four blogs with this service, but I checked my account last week and found that two of them are no longer being updated, so I dropped them. I subscribed to Jeff and Gena's Ha Nui Loa with this service a couple of weeks ago, but when I visited last week, I realized they have an email option, so I changed that over.
Now, the only blog I follow that doesn't seem to offer an email option is Joshua Noerr's blog Personal Development – One Mind At A Time, and Feed My Inbox does a nice job providing it to me. Joshua uses Feedburner, but it doesn't have the email subscription option turned on. I can't remember if I've ever asked him why.
By the way, I try to make it easy for you to read So Much More Life. There's an Email button at the top of every page of my site and a link in the sidebar.
If you're a blogger, offering a subscribe by email option is a simple way to increase the active participation in your community.
I consider living in the blogging world without an RSS reader freeing. Have you tried it?
If your digital communication is out of control, consider ditching the RSS feeder in favor of email subscriptions. Even when bloggers don't make it easy, it's an option that's always available to savvy simplifiers like you.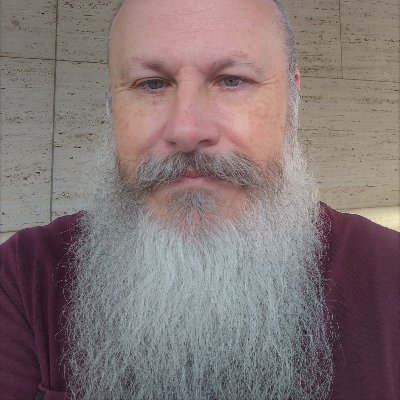 Gip Plaster is a web content writer. Previously a journalist, online bookseller and even a corporate advertising guy, Gip now specialize in writing high-quality content for websites — his and other people's. Learn more here.