This is a guest post from Jo at simplybeingmum. It's her first-ever guest post.
For me conscious spending is knowing where every penny goes, or at least every pound (I'm British by the way!). It's about value for money, spending on what matters to my family and me and not frittering away cash. It's not about being frugal, it's about eliminating waste – I don't mind spending money but I hate wasting money.
Due to living our family life this way it has meant that much of the last 18 years has been spent debt free (I am 36 now). Conscious spending has enabled us to travel, have lot's of experiences and ultimately it meant that after our first child was born I could quit the 9-5, which I did. It has given us choices.
By consciously spending, rather than consuming, a debt free life is attainable. Every cent not spent makes a difference. It may seem insignificant at the time, but it's not.
Questions to ask yourself when aiming to spend consciously
Do I need it?
This should always be the first question. Do I need it? Honesty is key here. It easy to fool yourself into believing a 'want' is a necessary purchase. Just look at the amount of unused gym equipment lying around people's homes, not just tying up cash but also space and causing immense guilt in the purchasers lack of motivation to use it. Ask yourself many times 'Do I need it?'
Do I love it? Truly love it?
If you identify that you don't need it but do really love and want it then this may be a good enough reason to go ahead with the purchase. So the second question should always be 'Do I love it?'. Everyone should be able to buy something they really love, from time to time. This can be a legitimate reason for a purchase.
Can I afford it?
By afford it I mean truly afford it, not go into debt for it and pay it off later. Again honesty is key. Even if you can buy it outright still bear in mind that if you are looking to pay of debt elsewhere every penny you do not spend reduces that other debt. Look after the pennies and the pounds will look after them selves is a famous British saying.
How many times will I use it?
Consider how many times you will use it. This can make a buying decision harder or in some cases easier. For example I purchased a dress for twice the price of another, but knew I would wear it at least 5 times more than the other due to it's versatility. The lower cost per wear is what I based the purchasing decision on.
Do I have something already that already serves the same purpose?
Sometimes you can forget you have something. One way to eradicate this is to declutter and have a clear inventory of what you have. When a need arises, you may already have something that serves a purpose, don't always reach for your wallet. One tip is to think laterally. If you need to exercise, if you are lucky enough to have feet and they work – use them! Don't buy a treadmill; there is limitless road out there to hit.
Have I purchased it the best way?
I'm not a bargain hunter, because if I have made the decision to purchase then I need the item and am happy to pay for it. I do of-course do a check that I have the best deal (as far as I can see) and have checked that there aren't any additional discounts available. I also do not bargain hunt as this can lead to inaccurate purchases and also additional purchases due to browsing.
Can I wait for it?
We live in a time where everything is immediate. Do you remember as a child waiting for your birthday, and receiving a gift you really wanted? Even if you buy it yourself for your own birthday, it makes it that little bit more special. Don't cheat and buy it early. Waiting also encourages a natural cooling off period, which confirms whether you really do need/love it.
What will I do with it when I no longer need it?
Sometimes to spend a little more is the better option long-term. When we bought our first baby buggy we spent a lot on it. It has lasted 6 years and I still love it, it is incredibly functional and still has a good resale value all these years later. I've seen other new Mums and Dads replace and change buggies and overall spend considerably more that we did on our first investment.
Have I slept on it?
Never impulse purchase! If you see something you want or have identified that you 'need something' make sure you sleep on it. Give yourself a cooling off period. One week is ideal as there are very few things that cannot wait a week.
As long as you have given the above nine questions some thought: If you still need it and/or love it and you can afford it, then buy it!
Jo, aka simplybeingmum, is on a journey toward a more simplified life, taking her most cherished family with her. Her aim is to live an extraordinary, happy and fulfilled life while blogging about their 'family life simply done'.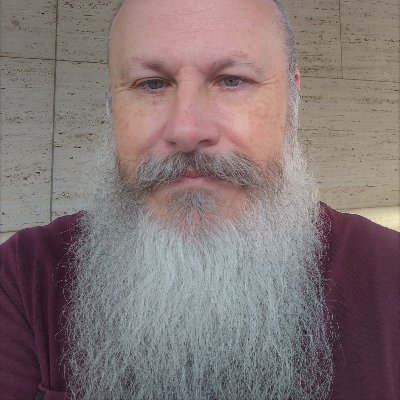 Gip Plaster is a web content writer. Previously a journalist, online bookseller and even a corporate advertising guy, Gip now specialize in writing high-quality content for websites — his and other people's. Learn more here.