Today, I encourage you to take a few steps back from the life of logos, mottos, slogans and brands that surely surrounds you as completely as it does me.
While some bloggers focus on creating a brand for themselves, I'm focused on escaping branding and living in a generic, advertising-free world.
Of course, that isn't really possible.
I Understand It Less Each Day
Sometime when I was in, perhaps, junior high school I noticed that lots of my classmates were wearing t-shirts, and most of these t-shirts offered advertising for a hip and cool product.
I didn't understand that then — and I understand it less now.
Why would I pay to purchase a shirt with a Nike logo a foot tall it if they aren't paying me for advertising? Aren't things with advertising on them free — like those paper fans that funeral homes used to pass out? Don't you at least get a discount when you agree to show a brand logo?
In many cases, you actually pay more for products just because they have a popular logo. That doesn't make any sense to me.
As I write this post at my home computer, I'm surrounded by logos. Without turning my head, I can see HP logos on both my monitor and CPU. Since I have a postage printer on my desk for my bookselling business, I see a cute little zebra on my — you guessed it — Zebra brand printer. I can even see a Stamps.com logo because my postal scales are old ones that Stamps.com gave me for trying their (cumbersome and long-ago-rejected) service.
When I look around a bit, I see my old Dymo postage printer that I need to sell on eBay, my Pelouze high-capacity analog scales and a WorkForce brand tape measure that needs to be put away.
How many logos do you see from your current vantage point on the world?
I've already bought these things, of course, so there's no need to advertise these products to me. Shouldn't these companies be paying me to look at their logos? And now that I've mentioned all of them on a respected and growing blog, what will that get me?
Rejecting A Branded Life
Logos are very literally everywhere, so you can't escape them. Every store displays some of their own and some for their products and suppliers too.
Even the lid of large unsweetened iced tea from McDonald's has logo for DART, a company that apparently makes lids.
You can't escape logos and brands, but you can make sure you don't contribute to the commercial culture. Here are three things you can do today to reduce your contribution to the silliness of logos:
Don't go to "logo villages" — also called shopping malls and strip centers. Their only purpose is to sell you something.
Don't brand your blog, if you have one. So Much More Life has its name in text and a simple phrase that describes my purpose in offering this experience to you. That's all. It's never had a logo and never will.
Don't intentionally offer free advertising by wearing huge logos. I really like the look of some North Face jackets, but I don't need a logo on my shoulder and neither do you.
Don't you carry enough on your shoulders?
It's Ultimately About Buying Less
The logo experience can't be avoided by those of us who can see. I have some readers who can't, so this discussion must seem as useless as my mentions of MetroPCS are to my British readers or my take on Aldi is to those elsewhere in the United States who don't yet have this discount grocery chain.
Escaping the logo world is ultimately about buying less — and participating less in the consumer culture, something all of us can do. It's also something that I and a number of other bloggers have been suggesting for years.
Between where you are and where you're going today, there are logos everywhere. Still, there's no need to perpetuate the logo problem yourself or get sucked into the persuasive power of a powerful logo.
I may sometimes have an alligator over my left nipple since I buy all my clothes used from thrift stores, but I'll never have a corporate-branded monkey on my back.
Or a North Face logo either.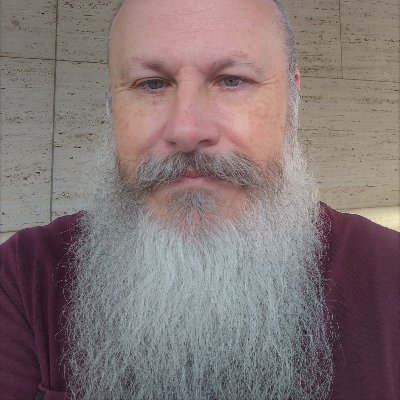 Gip Plaster is a web content writer. Previously a journalist, online bookseller and even a corporate advertising guy, Gip now specialize in writing high-quality content for websites — his and other people's. Learn more here.