My transition from online bookselling back to full-time writing brought with it an unintended consequence: eye problems.
I've always been able to see perfectly (despite wearing glasses for a bit — see below), and suddenly having problems looking at my computer monitor for more than 15 minutes was a bit scary.
Dealing with pain in my right eye made me wonder if I could be developing a serious condition, and the scaliness of my eyelids made me wonder if I was headed for a lifetime of skin problems that would throw me off track and keep me from reaching my goal of returning to a full-time writing career.
It was a big mess.
Getting To The Right Treatment
Of course, my mind tends to let things spiral out of control.
When I finally visited an optometrist, he told me that most of his business now is dealing with very similar problems.
My local writing friend Eric Parker (who, for some reason, spells his name Erik on Yahoo! Contributor Network and HubPages) has had similar problems, and he even started a website called Clear Your Eyes aimed at helping people overcome computer-related eye problems.
When I was in high school and into my early 20s, I wore glasses, supposedly for astigmatism in my right eye. When my computer-related eye problems started, I assumed the astigmatism was worsening.
I had stopped wearing glasses when I discovered that I never needed them in the first place. My headaches when I tried to read for very long were actually caused by neck problems and allergies, not eye problems. I had treated my problems with glasses when I needed Tylenol, Claritin and a chiropractor.
Although problems with close-up tasks aren't supposed to start until you're over 40, my optometrist said that many career computer users have the same problem I do.
While he didn't use the term, it's often called computer vision syndrome. Do you have it too?
My Solution
My inherited tendency toward dry eyes combined with my use of antihistamines and the hours a day I spend in front of a computer monitor meant my eyes were so dry they ached. I already knew this, however, and was using artificial tears drops. But I needed stronger eye drops made for dry eyes.
The additional pain was caused from overusing certain muscles in my eyes. I knew that, too, but frequent breaks and eye exercises didn't help. Low-powered reading glasses — lower than any of the ones you can find in drugstores — were all I needed to almost eliminate the eye strain.
When my eyes were hurting, I touched them frequently, spreading bacteria to my eyelids and causing skin problems. Solve the eye problems, then a little balm is all that's needed to clear up the skin problems.
The solution to months of increasing pain, itchiness, scaliness and fear about my general health was some oily eye drops and some flimsy +0.50 reading glasses that I ordered online.
The Spiraling Thing
As I said, my brain seems to enjoy downward spirals.
While I've been writing about the positive changes in my life over the past couple of years, you may have noticed notes of despair in posts over the past few months. If you didn't, it means you weren't looking or I was hiding them well that day.
The eye problems combined with a recurring back problem and the financial uncertainties I've mentioned here — along with my family's general tendency toward ill-health — were really getting me down. It's hard to be hopeful when circumstances conspire against your plans.
Today, however, things are looking great on all front. I solved the eye problems several weeks ago (although they still hurt sometimes) and new opportunities arise every day for financial improvements. I've been taking a bit better care of myself, too. I may come from a family of people who fall apart early, but some of them stayed healthy. Maybe I can too.
The notes of despair now sound discordant, and I hope they're fading away.
Part of living a simple, deliberate life is confronting every issue that tries to derail your life and using whatever means necessary to make it go away or fade into the background.
New opportunities seem to be springing up everywhere, and I can see them clearly. What's keeping you from your opportunities?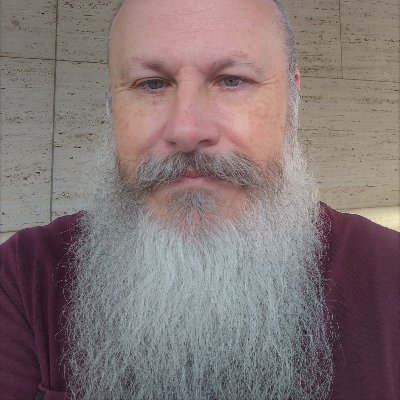 Gip Plaster is a web content writer. Previously a journalist, online bookseller and even a corporate advertising guy, Gip now specialize in writing high-quality content for websites — his and other people's. Learn more here.