Part of living a simple, deliberate life is taking full advantage of the things in your life that can't be changed.
While some of your physical characteristics can be altered with varying degrees of success, you're generally stuck with what you have. You can use every physical situation and condition to your advantage if you want or you can dwell on your negative attributes and what you can't be or do instead.
Seeing Eye To Eye
The guy who sat at the next table on a restaurant patio last Friday night was very tall. I'm a regular there for the live music, but I'd never seen him before.
But there are lots of tall people in the world, right?
No, actually, there apparently aren't. I'm usually the tallest person wherever I go.
I'm only 6 feet 3 inches tall, so I'm hardly a giant. Still, I rarely see anyone who's taller than I am. And I always check. It's just a little thing I do.
Whenever I see a guy who looks tall to me, I make a point of passing near him to see if we see eye to eye. In almost every case, the supposedly tall person is an inch or two shorter than me.
The guy on the patio Friday night, however, was half a foot taller than me, causing those at nearby tables to wonder if he might be a basketball player.
Someone said he spoke with an accent, and the star player on the Dallas Mavericks is German, so maybe there's a connection between the tall blond player 40 miles away and this tall, dark and handsome patio-dining Goliath. That seems unlikely, though.
Do Your Attributes Matter Much?
I love being tall. I'm not very good at sneaking around or entering a room unobserved, but I like being able to assess an entire room of milling people from my perspective and being able to stand at the back of a crowd and still see what the fuss is about.
I can't really recall, though, ever really using my height to my advantage to get me something or earn me money. In fact, many people are intimidated by tall people.
If the Goliath on the patio the other night was actually a basketball player, then good for him. I'm sure everyone asks him if he is. If he was able to use his height to get him a basketball scholarship or a multi-million-dollar contract, then that's even better. He's using one of his physical attributes to his advantage.
I'm tall and I have very good vision (despite the computer vision syndrome thing). Those things count in my favor. I have a weak neck and achy hips. Those things count against me, I suppose. In every other way, I'm average.
I know some people who can't hear, some who can't see and some who are very short. I know people with more aches and pains than I have and some with fewer.
Using Your Attributes To Your Advantage
I'm proud of every one of my characteristics. Being a work-at-home writer and Internet entrepreneur doesn't have a height requirement, and in some ways I feel I'm cheating on my community — the tall community — by not playing basketball or something. I manage to make it through the day somehow, though, without much guilt.
Do you use your physical features to your advantage? Do you do a good job of overcoming your least desirable attributes?
I have a big nose that's a bit crooked and there are some scars on my right arm. My two front teeth are a little crooked. I've noticed the cute freckles I once had are congealing into spots. And those dark circles under my eyes never go away, even when I'm rested…
But I'm tall, and I couldn't be prouder.
Some days, it's tempting to think that nothing is my favor. But I was made a certain way for some reason, I'm sure. Are you getting full advantage from your unique characteristics?
I'm not, but perhaps I should be. Where does one purchase a basketball?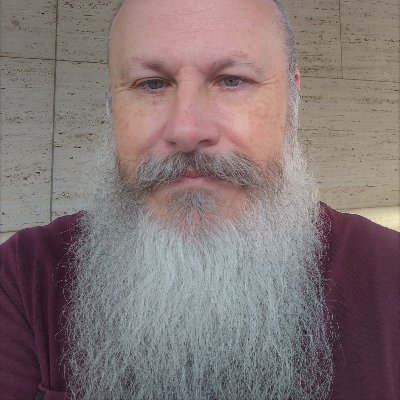 Gip Plaster is a web content writer. Previously a journalist, online bookseller and even a corporate advertising guy, Gip now specialize in writing high-quality content for websites — his and other people's. Learn more here.