State fairs, carnivals, home and garden shows and similar vendor-oriented events don't seem very fair to me. They don't seem very simple, deliberate or intelligent either.
In fact, they're really just massive collections of people trying to take advantage of each other, aren't they?
There's some fun involved, of course, but there is also lots of commercialism, plenty of shady business practices and an unhealthy dose of overindulgence, overspending and overtaxing our out-of-shape bodies.
That said, I went to the State Fair of Texas last Wednesday.
It Was Fun, But…
Since it was discount day, we paid nearly nothing to get in. We didn't buy anything other than a 24-pack of AA alkaline batteries (a $3.49 loss-leader at a tool tent), a $5 mound of fried potatoes and two $2 bottles of tea.
We didn't fall victim to the commercialism, and the three of us enjoyed the day. We saw two shows from one of my favorite bands, a celtic rock group called the Killdares, and an hour from Shoot Low Sheriff, an old-fashioned Western Swing band. The shows were great, and they were the reason we went.
The other events of the day were a bit sad, as they always are when you visit a place with lots of vendors.
Sensodyne toothpaste took us into a booth and asked us if we had sensitive teeth. (No, as it turns out, we don't.) We stuck pretzels in lots of little bowls of cream cheese dip and determined that none of them had much taste. We heard passing sales pitches for many different fancy pans, and we saw some guy pushing the same dirt back and forth along a floor tile with an ineffective rubber broom.
We didn't fall for anyone's sales pitch, and we didn't see many other people falling victim either. Maybe those of us with lives uncomplicated enough to visit a fair on a weekday are the ones smart enough to avoid life's sales pitches.
It's All A Bit Sad
Still, isn't the whole purpose of the fair for people to take advantage of each other?
Every vendor wants your money, and most of them know their products either don't work, work poorly or only work in the hands of an experienced professional demonstrator.
And then there's the midway, a place we missed completely this trip. For a few dollars per toss, throw or shot, you can try to knock down or nudge over something that months of research has proven rarely falls. For your efforts, you get something that's worth much less than the price of a single turn and sometimes too large to carry through a fairground.
A fairground is one of the few places where it isn't considered rude for people to actually call out to you, begging you to play, buy or try something.
Fairgoers, on the other hand, hope to beat carnies at their own games.
They also hope they can find great products that no one knows about to make their difficult chores and overstressed lives easier. But if there were such miraculous devices, wouldn't Walmart have swiped them up for their stores?
It's all very crass, commercial, complicated and… pathetic, actually, isn't it?
A Better Way Of Life
By way of full disclosure, I come from a long line of sellers of useless items. My parents owned a gift shop and so did some other relatives, so I know a thing or two about uselessness. No one was forcing anyone to buy anything at my family's business, however.
I even think the life of a traveling vendor might be fun. The idea of setting up a little booth with my wares and selling them directly to the end consumer — eliminating the nonsense of middle men and distribution chains — sound a bit romantic to me. I could live that life. Never mind that most fair vendors are just distributors for big corporations.
I have integrity, however, so I could never really live the traveling-vendor life.
For many people, fairs, concerts and plays are escapes from an everyday life that's boring, stressful or at least predictable.
As my life improves in quality and meaningfulness, I find fewer reasons to let others entertain me. I could be writing instead of watching this, I think. I could be doing something instead of just watching something.
I still love British television comedies and dramas, and I have a passion for live, local music. But I don't have to watch every episode or see every set anymore.
I don't always need someone else to entertain me — or to try to take advantage of me.
For me, a better way of life is to limit interactions with systems and situations that conflict with my values and increase the time I spend creating things.
Do you enjoy a good fair? If so, there are a few more days of the State Fair of Texas left, and it's supposed to be one of the biggest and best fairs in the world.
Or would you rather actually do something?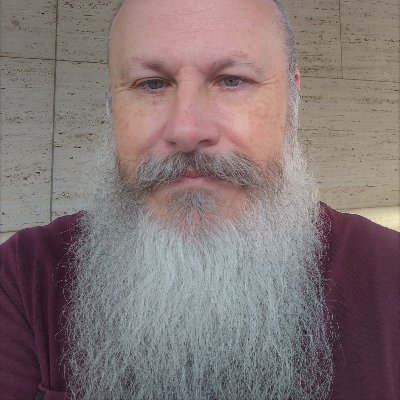 Gip Plaster is a web content writer. Previously a journalist, online bookseller and even a corporate advertising guy, Gip now specialize in writing high-quality content for websites — his and other people's. Learn more here.