Can dollar stores fit into a simple, deliberate life? They can't be very socially responsible or life-expanding, can they?
They're frugal enough, and they're fairly simple. But since most of the products are imported and the quality is often very low, just how deliberate are they?
This post is not about places like Dollar General and Family Dollar that sell things at a variety of prices but round them to the nearest dollar. (They have their own problems.) This one is about stores where every product is one dollar or so — and the appropriate equivalent in other countries.
Around here, the most prolific brand name of those one-dollar stores is Dollar Tree – which has started in the last few weeks to charge $1.25 per item, by the way. When I was a kid and these first started appearing, many were called Everything's A Dollar. Dollar stores once carried overstocked merchandise and lots of ceramic figurines, but now, companies make low-quality alternatives to just about everything especially for these stores.
The Backstory
We rarely buy a new broom or mop, but it's time for us to clean up our act a bit, and even our cleaning supplies are dirty. After seeing $4 brooms and $8 mops at Walmart, I decided that such disposable cleaning supplies shouldn't have to cost so much. Where could I get a low-quality, barely adequate broom and mop? We have hardly any hard floor to worry about, so our requirements are, perhaps surprisingly, minimal.
Enter Dollar Tree.
I don't like their stores because they're filthy and usually smell like broken bottles of cleaning chemicals, but they surely have brooms and mops, don't they?
We found a perfectly adequate broom for $1 with a metal handle and nice bristles. The rag mops we found looked okay, too, but the sponge mops had plastic handles that were already collapsing and the sponge part seemed to be made of the kind of foam rubber you stuff a couch cushion with. We didn't buy one of those.
I've also been wanting something to help me wipe the inside of my car windshield. With my large hands and its steep angle, wiping it nearly impossible for me. Walmart has the perfect device for $15, but I'm no idiot. I wouldn't buy that. When we visited Dollar Tree, they had a similar device — not exactly the same — for, as you might have guessed, $1. I willingly bought that. I even sprang for a bottle of glass cleaner there.
I bought a few sponges, too, for doing the dishes.
I wanted some low-end necessities, and for $6.50 including tax, I got what I needed.
So What's The Real Value?
I always wonder, however, if I'm doing the right thing when I go to dollar stores. Here are some considerations that have occurred to me:
I saved perhaps $20 or more on just these few supplies. I work hard for my money and don't yet have an unlimited supply of it, so I need to save on things that aren't very important to me.
The items at Walmart are probably better quality, but how good does a broom need to be? I could have perhaps found even better items at Target or somewhere else.
The items from Dollar Tree are probably made in Asian sweatshops or similarly horrid places, but the ones at Walmart probably are too. Am I willing to pay a fair price for these things? And would these supposedly oppressed and perhaps fictional Asians have a job at all if they weren't making low-quality products for Americans?
It isn't very clear what the cleaning chemicals they sell at dollar stores contain. I suspect many of them are just fragrant water without the benefit of a brand-name manufacturer's research department making sure they actually work. Or could they be more caustic or dangerous than they need to be? I can't imagine there's much quality control, but I suppose the government has some kind of oversight on these products, don't they?
Why is food cheaper there? I don't trust the frozen products and jars of processed foods. And what about the canned goods? Are there really beans in there? Aldi seems like a better, more trustworthy place to buy food.
Like shopping at other places that are packed with junk and overflowing with uselessness, you can't exactly feel good about yourself in a dollar store. But then where can you spend your money for cleaning supplies and feel good?
What do you think about dollar stores and similar places?
I'm never sure what to think, but I like their prices on some of the simple things in life that don't really have to be very good.
Sometimes, I think, quality isn't a selling point. Isn't it foolish to pay more than necessary when you aren't sure you're being any more responsible or any more sensible when you pay the bigger price?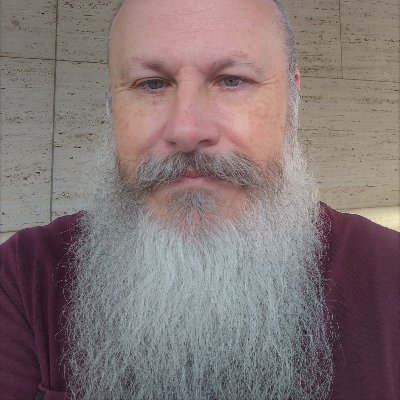 Gip Plaster is a web content writer. Previously a journalist, online bookseller and even a corporate advertising guy, Gip now specialize in writing high-quality content for websites — his and other people's. Learn more here.