It's easy to be biases in favor of living situations we like and against living situations we don't like, but does living in either the city or the country lead to a simpler, more deliberate, more responsible life?
The answer is complex, but I'm willing to offer a few points on this topic if you'll share some comments and ideas of your own.
I recently realized that I'm something of an expert on city living versus rural living since I spent the first decade of my adult life living in a city apartment and this second decade of my adult life living in a rural home.
I usually like to keep things positive, but no lifestyle is perfect, and choosing between city and country living really is about deciding which has the fewest disadvantages for you, so I'll tell you what I don't like about each lifestyle.
The Rural Life
A decade ago, the city apartment we in which we had lived for nine years raised our rent $50 a month and promised to raise it another $50 in six months. We knew we needed somewhere else to live with a more stable monthly payment. Because we couldn't afford a home in town, we moved to a rural area miles from the freeway and also several miles from a town.
Here are three things that I've found unpleasant about living the country life:
Every trip is a journey. It isn't possible to simply run out for something. Trips must be planned, and since it's miles to most places, days out can be very long because several saved-up errands must be crammed into every trip. That means having lots of meals out too.
It's a gas-wasting, resource-hogging, money-wasting lifestyle. Since every trip starts with a couple dozen miles of driving, it takes a lot of fuel to live a rural life. Repairmen sometimes charge more for rural calls, too, and wells and septic tanks require repairs and service that take money better spent on living a grand life.
Death, sadness and captivity are everywhere. Animals are held hostage at every turn, and dead wildlife and household pets litter roadways. Every trip to town involves seeing hundreds of captive animals and at least a couple of dead ones. The carnage, captivity and general sadness of it all can be depressing unless you do what most rural citizens do — ignore it. If you pretend it's just the way things are, it eases the pain. For some.
The City Life
In my decade of apartment living, mostly on busy and fun Camp Bowie Blvd. in Fort Worth, I discovered three things I don't like about city living:
Distractions are everywhere. I was always running out for lunch, running to Walmart or just running somewhere to combat the loneliness or boredom of not really having enough to do, especially when I was between writing assignments. I'm sometimes easily distracted, and living on a busy street just moments from everything made it difficult for me to get anything done.
Housing is expensive. It would have been cheaper in the short term for us to accept the $100 per month rent increase and stay where we were, but a fixed mortgage assures the same housing costs (except insurance, property taxes and repairs) for years. Our decade-old mortgage requires payments less than the starting price of many small apartments in town now.
Safety can be an issue. Affordable city housing is often in high-crime neighborhoods. Even in those areas, only a small percentage of people are ever victims of crime, but peace of mind is important, and I never feel unsafe at my country house. I never felt unsafe in an apartment either, but I'm not sure I could afford something in town now that meets my safety standards.
Reaching A Conclusion
When I get upset, depressed or mad, the first thing I blame is this country house, its distance from the things that matter to me and its declining condition. I'd love to move into town.
Of course, this house is worth less than we own on it, and I haven't yet seen a town living situation with which I would be comfortable. Where could I have four cats in town? Where is a house we could afford or an apartment that truly feels safe?
My moments of discontent with my current housing situation are probably just discontent in general. I'd like to live in town again, but I don't dislike living in the country.
Both lifestyle have serious disadvantages. Both have some pluses, too.
Do you have experience with both ways of living? Do you think one way of living is better, simpler or more responsible than the other? Let me know what you think.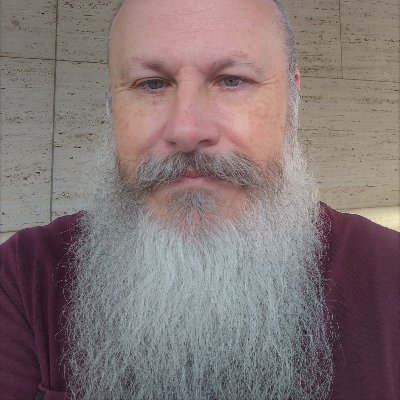 Gip Plaster is a web content writer. Previously a journalist, online bookseller and even a corporate advertising guy, Gip now specialize in writing high-quality content for websites — his and other people's. Learn more here.