My original career intention was to get a job writing for money, but I got sidetracked through a few years of stable-but-boring office work and a few years of fun-and-profitable online bookselling.
Now, however, my eyes are focuses squarely on writing for money once again — and things are going pretty well.
Is writing part of your life? If not, what's your thing?
If you want to live a simple, deliberate life without complete dependence on any one employer and without having to deal with business hours and office politics, working from home is the perfect solution. And nothing is more satisfying to me than being a professional writer once again.
Does writing play a role in your escape from working to make others rich?
Writing For Profit
When I launched this blog a couple of years ago, I wanted to use it to reconnect with the writer inside me, refine my rusty writing skills and eventually return to writing as full-time job. That's what I've done.
But until recently, these two years have been a financial mess. With the online bookselling business that supported me for five years failing, I was too slow to return to the writing for profit.
Although I was a freelance journalist when I depended on writing income earlier in my life, I've never had a desire to return to journalism. Since I'm much more spiritual than political, most journalism seems destructive or at least useless to me now. While journalism has a real purpose that would be a great topic for another day and another post, I'm happy to allow others to provide that service to the world now.
Thanks to the help of a few private clients, some high-paying content mill sites and the work I'm doing to establish my own stable of online content, I make money each week writing fun and easy Internet content for myself and others.
While my financial situation is far from where I'd like it to be, things have stabilized over the past few months. That's great progress. And that's all thanks to my return to writing for money.
An (Almost) Perfect Complement
A career as a professional writer is an almost perfect complement to a simple, deliberate life.
Because I set my own hours and only take the work that I need and the work that interest me, I'm not overburdened or overstressed. My life is my own, something very few people can say.
Of course, this career path comes with a little built-in stress. Some weeks, there's not enough high-paying work coming my way. Other weeks, I'm too busy dealing with other aspects of life to do as much writing as I my income goals require.
Once I got back in the groove of planning and arranging my life so that I can fit in an adequate amount of work, however, the stress of these uncertain situations has started to fade away. I've settled into a pace that I usually enjoy very much.
Not Quite Perfect
The biggest issues with fitting a career writing for money into a minimalist lifestyle are ethical ones.
Many of the clients for whom I write don't share my lifestyle and are chasing after doomed dreams. Some may even be involved in unethical business practices, but I don't know that for sure. I've caught clients lying to me and avoiding me because they didn't have good news about our projects, both major ethical breaches.
I've managed to work through these ethical issues, however, using a spiritual principle, not a business principle. Of course, I don't do anything unethical myself, and when I feel I'm being treated unfairly or being asked to do something unethical, I try to simply move on, allowing other people's nonsense to stay in their court.
To use more spiritual terms, I release my issues to the universe and release my attachment to any particular outcome. Often, things eventually work out in a way that's favorable for me.
Life would be easier if I didn't concern myself with ethical breaches, but I do. Don't you?
What Works For You?
I always knew I was supposed to be a writer, but the genre of writing in which I now participate didn't even exist when I first started on the writing path. Perhaps for that reason, I got sidetracked for a while.
Now, I'm a professional writer again, and simple living make it possible. I'm having fun, I'm not under the thumb of any particular company and I'm not as worried about how to make ends meet as I once was.
Writing for money fits nicely into my minimalist lifestyle.
What about you? Have you found the perfect way to make money while still having the kind of lifestyle you desire? I hope you have, and I hope you'll tell us all about it in the comments section below.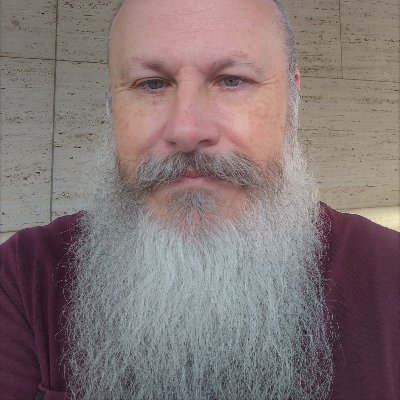 Gip Plaster is a web content writer. Previously a journalist, online bookseller and even a corporate advertising guy, Gip now specialize in writing high-quality content for websites — his and other people's. Learn more here.