Sometimes, buying things is genuinely necessary. That's hard for a frugal minimalist simpleton like me to accept, but it's true. In a consumerist world, when is it okay to join the herd and buy some things?
When something important breaks or wears out, buying a new one may be a necessity. And it may not be. It may be good idea to replace things that aren't yet faulty too. But how can you decide if you're being rational or just rationalizing?
Food Storage Containers And Crock-Pots And Things
I'd like some new food storage containers and a new slow cooker. While I'm not raking in the big bucks or even always bringing in enough writing income to make ends me, I sometimes have a few extra dollars in the bank. And I've delayed replacing some things that need to be replaced.
As I told you in last week's post about "letting things go" meaning two things, I've been a bit of slacker recently, at least in relation to household cleaning, maintenance and decluttering.
Careless, reckless spending saps the soul from a life, and I need all the sap I can maintain. So am I justified in replacing a few things around the house that need replacing but still function fairly well?
Our old plastic food storage containers are scratched and stained, and since we no longer use a dishwasher, glass ones would be easier to wash. I'm also concerned how sanitary the old plastic ones are. When leftover food molds in a plastic container, can you ever really get it clean? The glass containers are a bit expensive and also not completely necessary since the ones I have still work, but would they be a good idea?
My Crock-Pot, as another example, only hold three quarts and the plastic lid is starting to crack, so isn't it justified to buy a more modern one with a glass lid and a size that makes it easier to actually make a meal in it? Still, the one I have works fine.
Being Rational vs. Rationalizing
Making a purchase has very little to do with whether you have enough money to do it or not. If you don't have money, you shouldn't spend, but spending money when you don't have to or need to is reckless. We all do at least a little careless spending, however, and we all lose a bit ourselves when we do.
Deciding when spending is necessary means reaching a mental compromise between rationalizing and being rational.
Being rational is doing something in accordance with reason or logic. Rationalizing is attempting to explain or justify something with plausible reasons, whether the reasons are true or not.
Deciding you need a new washing machine because the one you have doesn't work is being rational. Deciding you need a new washing machine and then listing out all the small flaws with the one you have as justification for the expense is rationalization. But what if your washing machine makes a small noise and the spinning sometimes doesn't turn off. Would buying a new one then be rational or rationalized?
I don't think spending money for the sake of spending it is an intelligent idea, no matter how much of it you have. Do you?
Here's a bigger question though: Is most of your spending rational, rationalized or simply reckless?
I think it's okay to replace things even if they have a little life left in them, but as each new item comes in, its predecessor needs to go out. Keeping something in case you need it when it has been replaced by a newer model is hoarding and cluttering, and those are very bad ideas.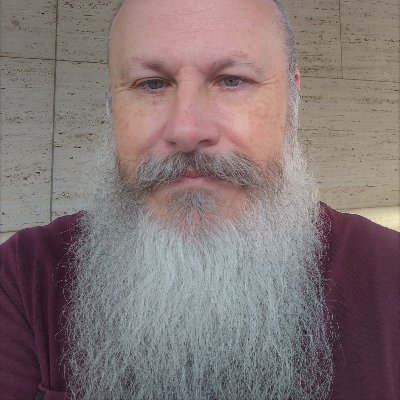 Gip Plaster is a web content writer. Previously a journalist, online bookseller and even a corporate advertising guy, Gip now specialize in writing high-quality content for websites — his and other people's. Learn more here.